Convert a junk TV into a 2000ºF solar cooker. Here's a technique for hacking a 4 foot mega magnifying lens out of your old TV, and some of the things you can do with it!Rear projection TVs have several useful items inside, but the best one is the large Fresnel lens, which is basically a giant magnifying glass.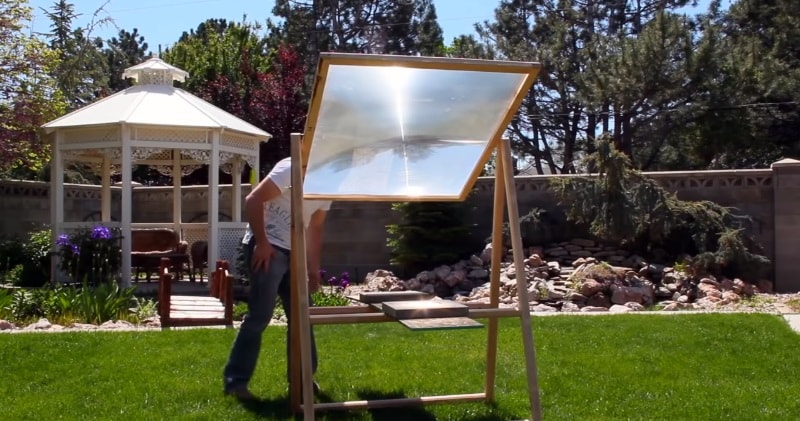 source/image: The King of Random
On a sunny day, you can generate an incredible amount of heat with one of these. Watch the video below to see what I'm talking about and learn how to get your own.
These TV's are old, extremely heavy, and are breaking down on people everywhere. They usually cost more to fix than they could be sold for, so people are begging you to come take them away for free!
Advertisement
I usually find mine on the classified adds under the "free" section, but they are also common on the sides of streets and alleyways where people have left them for trash.This project should not be attempted without adult supervision and adequate training. Use of this video content is at your own risk.