Growing your food is a rewarding and sustainable way to enjoy fresh produce, save money, and reduce environmental impact. But what if you live in an apartment with limited space and no garden? You might be surprised how much food you can grow in a balcony vegetable garden!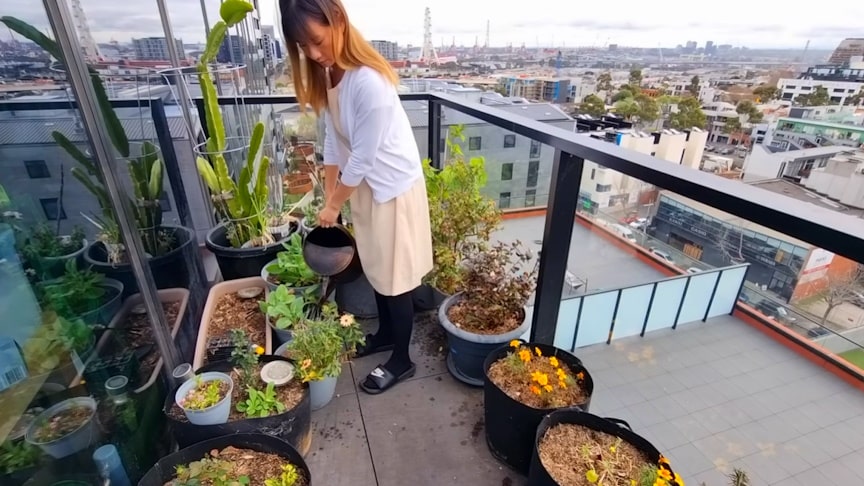 source.image: Exploring Alternatives
Check out this couple's incredible balcony garden! They're growing loads of fresh fruit and vegetables in containers on the 10th-floor balcony of their apartment building.
Cheng Yee and Kevin (and their adorable dog Barney) have been growing food here for two years, including things like snow peas, bok choy, carrots, radishes, tomatoes, Chinese broccoli, cucumbers, berries, and herbs.
Advertisement
Choosing the right plants for balcony gardening takes a bit more thought than a standard garden would. The varieties of vegetables or flowers you want to grow must suit your balcony garden area both in the space they take up and the amount of sunlight they need.