In Paradise Valley (Montana) there are 52 underground bunkers, capable of housing hundreds of people. They were built in the 1980s to prepare for nuclear fallout. When Dean Anderson found one for sale by owner, he snapped it up for a good price since it was filled with 45,000 pounds of dried food.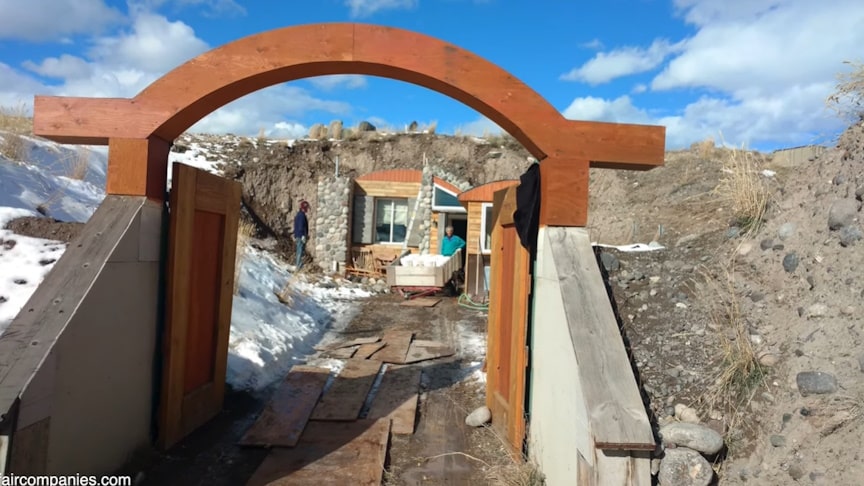 source.image: Kirsten Dirksen
"Basically to me it was like a million to a million and a half dollars worth of cement stuck underground," explains Anderson. "I was thinking all this leftover stuff, gone, they're going to bury it, so I could buy it for next to nothing and turn it into something cool."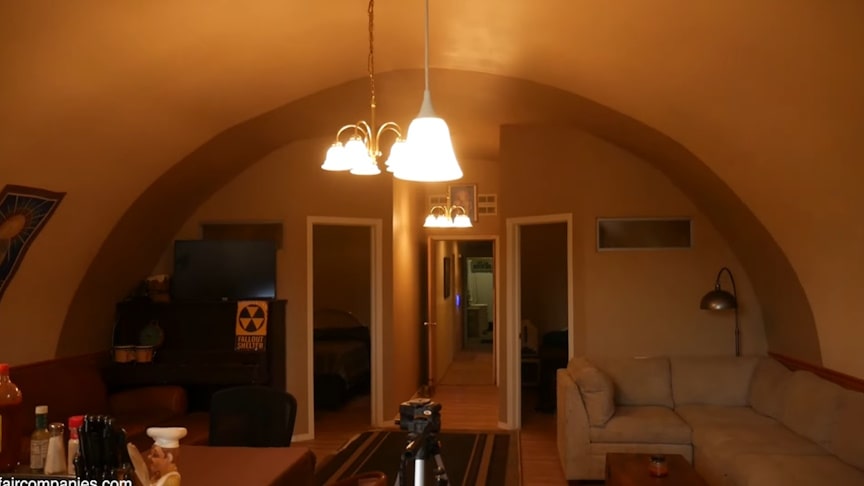 source.image: Kirsten Dirksen
He's now in the process of converting it into a series of apartments. The decontamination chamber alone is now a two bedroom apartment. The giant cement dome goes three stories deep. He has already created an apartment and huge communal living space on the top floor, after cutting holes in the sides to open it up to the views (they are 7 miles from Yellowstone).
Advertisement
There are still two floors of building to complete, but Anderson has not just created more living space, he has also turned food storage space into a source for geothermal heating and cooling, or what he calls "redneck geothermal".
Anderson has done all the work with a crew of young men in recovery. He believes in physical labor as therapy and years ago "an old man" helped him in the same way. Now 30-years-sober, Anderson has spent years replicating this work-therapy on his construction projects. He trains and pays the men who are often just off the street or out of prison in hopes that they will follow his path. "We've had 40 kids through here. The bulk of whom are clean and healthy and doing well."