Thomas and Freya lived a sedentary routine in an apartment before van life. Now, they love their full-time journey in a 1975 Westfalia exploring the nomadic journey and the incredible community!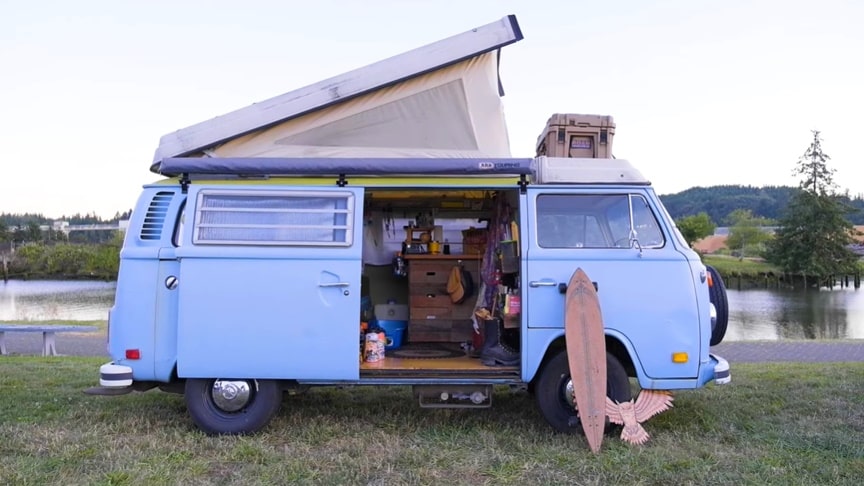 source/image: Tiny Home Tours
The interior of their tiny home on wheels holds several original cabinets, giving an authentic classic vibe.
They installed a diesel heater for comfort in the winter and use the upper bed for a cross-breeze in warmer evenings. This charming couple continues to explore the world from their van and seems to have no end!
Advertisement
The VW Van was introduced in 1949, known as the Type 2 the Beetle was the Type 1.Until 1972, front indicators are set low on the nose rather than high on either side of the fresh air grille, these later models also got a bigger engine compartment to fit the larger 1.7- to 2.0-litre engines, and a redesigned rear end which eliminated the removable rear apron and introduced the larger late tail lights.