Annabelle and Tyler spent a year self-converting this 1987 Motorhome into their full-time tiny home on wheels. The kitchen has a four-burner stove/oven, a custom spice rack, and a large desktop that used to be the dining area.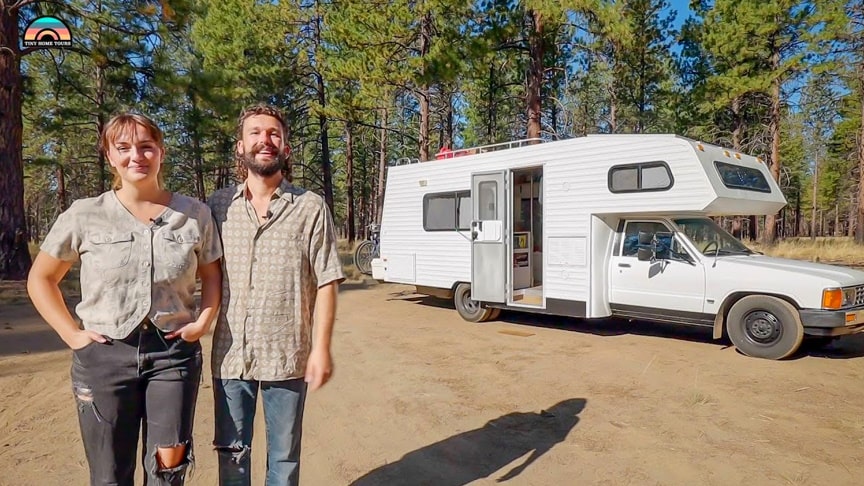 source/image: Tiny Home Tours
There's a massive living space due to the bathroom being in the very back and the sleeping quarters situated above the cab.
Although this Toyota is slow going up hills, it gets fifteen miles to the gallon, and that's pretty good for this classic rig!
Advertisement
The exterior has a roof rack with the original ladder and a storage bin mounted on the back. Annabelle and Tyler installed a bike rack just outside the "garage" container and plan to design a roof deck soon!