Colleen and Jimmy live in a 2002 Ford Econoline with their adorable cat named Goose. These two lovers of nature show their joy for the outdoors with decor they've collected along the way.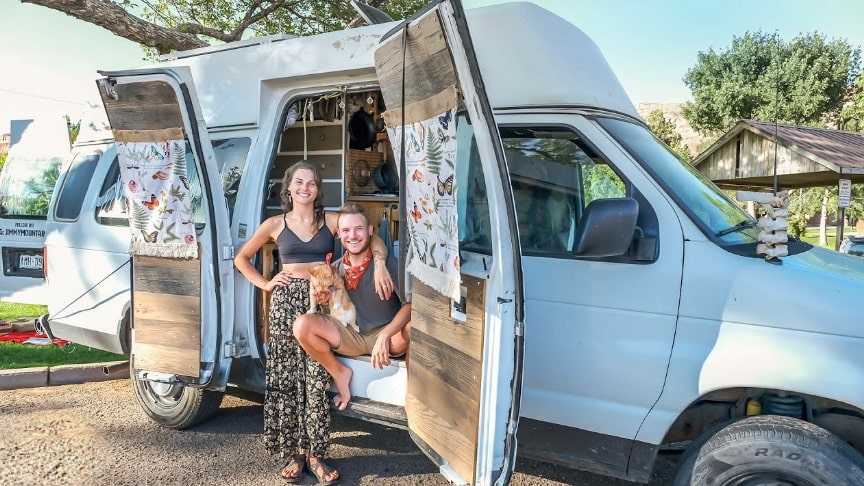 image: Tiny Home Tours
The kitchen resembles a forest, the curtains are earthy, and the walls are covered with memorable foliage from hikes!
Their bed is a Purple mattress cut to size and sits above a large pullout drawer used as a garage. They have a two-burner stove, a mini fridge, and plenty of pantry space to suit their needs.
Advertisement
Above the massive dresser is a little private kitty condo for Goose. Jimmy and Colleen even have a Rose-Haired Tarantula that travels with them full-time!