Lita & Dylan have lived in their van for over a year & have absolutely fallen in love with all that a life on the road has to offer. Dylan jokingly suggested to Lita that they should live in a van, & without giving it a second thought, the plan was put into motion.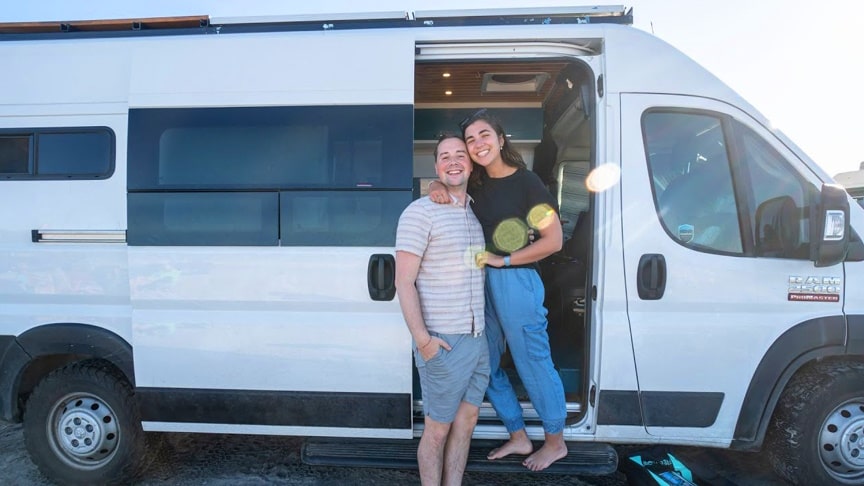 source/image: Tiny Home Tours
Dylan has always had a fascination for design, & hoped to one day design his own house. Little did he know, that dream would soon come to fruition in the form of a home on wheels!
Their van features a hidden sink, mini restroom, spacious countertops, swivel driver and passenger seats, dedicated workspace, & a fixed bed.
Advertisement
Since living in their van they have been to every national park, their favorites being Yosemite, Grand Teton, & Glacier National Park. Even after all of the exploring they've done, Lita & Dylan don't see themselves becoming stationary anytime soon..//Tiny Home Tours