Racey and Zack fell in love over a shared appreciation for alternative lifestyles and shortly after decided they wanted to give buslife a try.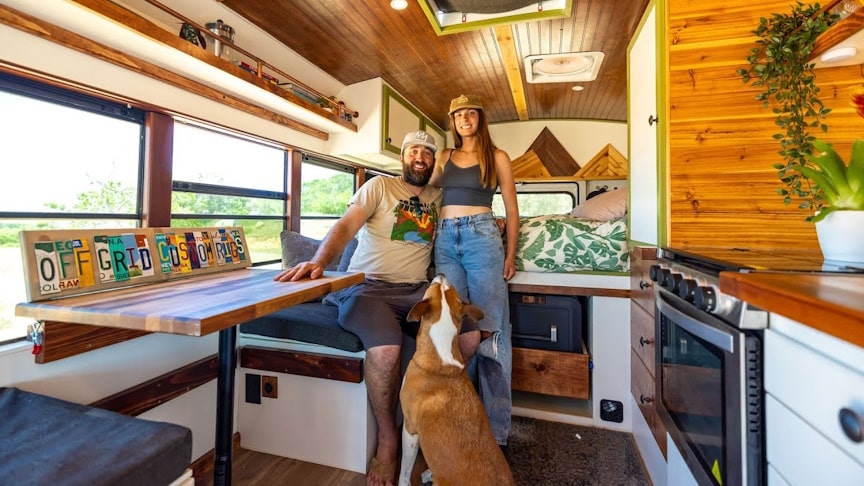 source.image: Tiny Home Tours
Since moving into their skoolie, they have created a business dedicated to helping other people who want to get, or are already on, the road.
Whether you need help with plumbing, electrical, or just reassurance, Racey & Zack are your people!
Advertisement
Their rig is stunning & has everything you could ever want packed in. Featured inside is a dinette, fixed bed, and decently sized kitchen, all finished with cozy touches of warm wood.