Claire and Tim have crafted a beautiful home for themselves. This is a tiny house which is packed full of character and great ideas which make the home comfortable and a joy to live in.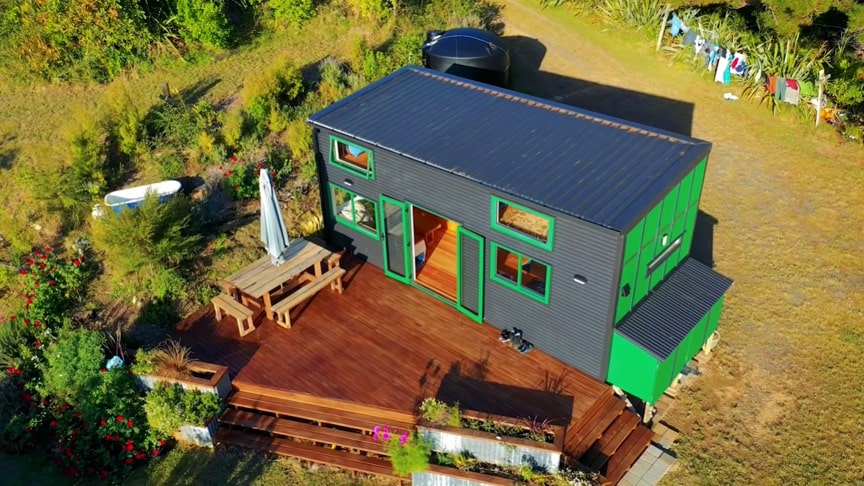 Surrounded by beautiful regenerating forest, abundant organic gardens and with a private walking track down to a swimming beach, this incredible tiny house on wheels is really taking the downsizing dream to the next level!
With a versatile downstairs area that could easily be personalized to fit every family's needs, plus a main loft bedroom where the owners could walk right in and stand next to the bed,a modern luxury paired with the rustic aesthetic of a log cabin combine to form the ultimate cozy getaway.
Advertisement
We hope you enjoy the full video tour of this stunning tiny house! Claire and Tim have recently embarked on an exciting cycle project to travel NZ and bring awareness to some fantastic environmental projects.