Bond Minicar is a series of economical three-wheeled microcars which were manufactured by the British car manufacturer Sharp's Commercials Ltd, in Preston, Lancashire.The basic concept for the minicar was derived from a prototype built by Lawrence "Lawrie" Bond, an engineer from Preston.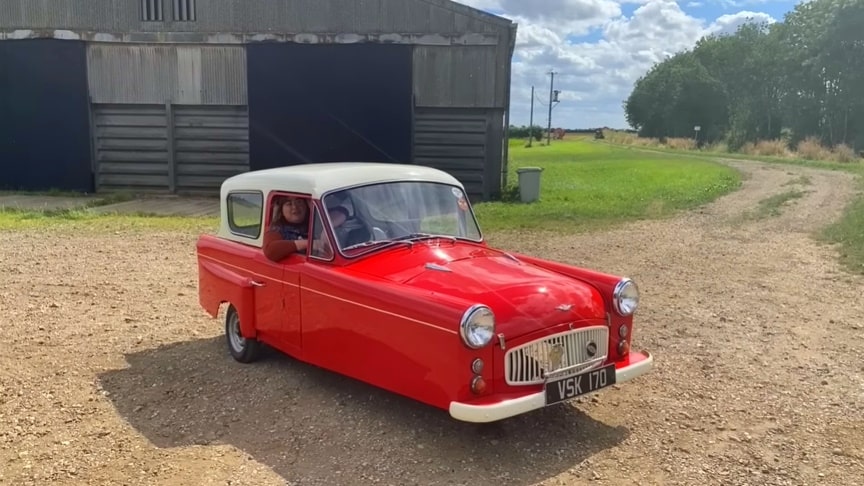 Described as a "short radius runabout, for the purpose of shopping and calls within a 20-30-mile radius", the prototype was demonstrated climbing a 25 per cent gradient with driver and passenger on board. Watch the video from idriveaclassic for more info:
It was reported to have a 125 cc (8 cu in) Villiers two-stroke engine with a three-speed gearbox, a dry weight of 195 pounds (88 kg) and a cruising speed of around 30 mph (48 km/h).
Advertisement
At the time of the report (May 1948), it was stated that production was "expected to start in three months' time".The prototype was built at Bond's premises in Berry Lane, Longridge where it is now commemorated with a blue plaque.