Alissa was a nurse, and Cody was a design engineer for security systems. Both working in New York City when the Pandemic encouraged a new thought for their future path.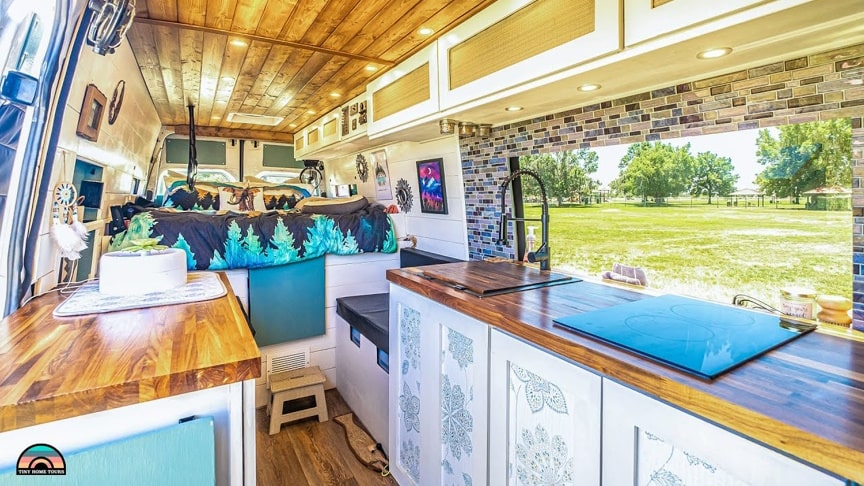 source/image: Tiny Home Tours
After putting 60k into a new home on wheels (including the van purchase), they hit the road and started exploring. With no propane on board, 550 watts of solar support the all-electric power system.
The interior holds unique storage ideas, and several organization hacks provide the max use of space. Two swivel fans, two max air fans, and two windows give a generous airflow when needed.
Advertisement
Timmy, the cat, has his hideaway under a cabinet and the freedom to roam the cabin whenever he wants! The garage holds outdoor gear, extra tools, and a beautiful hand-painted mural by a traveling friend.