The AC Cobra, sold as the Shelby Cobra in the United States of America, is an Anglo-American sports car with a Ford V8 engine, produced intermittently in both the UK and United States of America since 1962.Wanna hear 608hp?Heres the Coyote 5.0L V8 Roush Supercharged Cobra.1965 Replica/Kit Backdraft Racing Shelby Cobra Supercharged Convertible.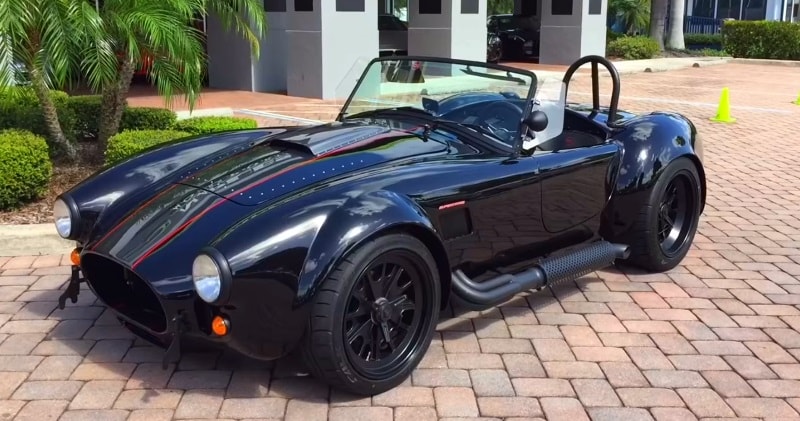 image/text credit: Naples Motorsports
This car has a 18″ Matte finished wheels,Painted Stripes,Matte Finished side pipes,Matte Black quick jacks front and rear,"Supercharged" badges front and rear,"Ford 427″ side emblems & 3M chip protection on quarters.The story of the Cobra begins as early as 1959 when Carol Shelby raced for Aston Martin, winning the 24 Hours of Le Mans.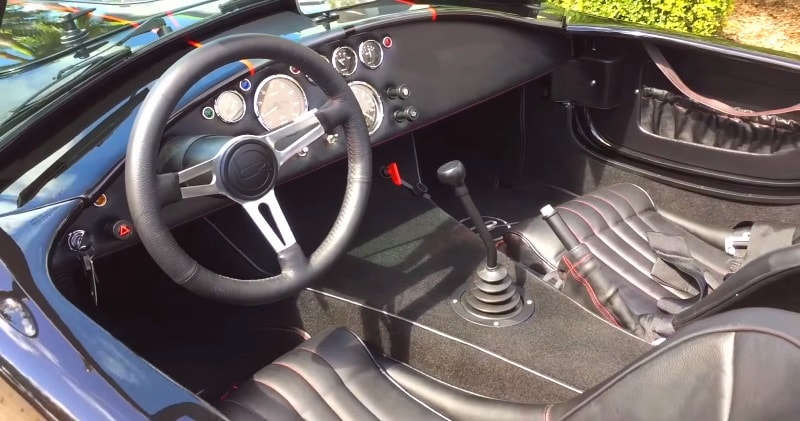 image/text credit: Naples Motorsports
Under the hood ther is a 5.0L V8 w/Roush Supercharger with Intercooler,HD Cooling System, Matte black fuel filter,Matte black finished engine compartment,Matte Black alternator & Aluminum radiator overflow tank.
Advertisement
The Cobra has a curb weight ofonly 2020 lbs, and the latest Ford engine used as standard in the car, the 289-cubic-inch Fairlane V8, has 271 hp at an easy 6000 rpm.
Due to the weight of the engine the brakes and suspension were also upgraded. The body was featured prominent wheel arches to fit wider magnesium wheels and tires. Competition features included an oil cooler, side exhausts, large fuel filler, 42-gallon fuel tank, front jacking points and a roll bar.