The Bracke P11.a makes it possible to conduct the full scope of regeneration work from scarification to planting with a single machine. The P11.a provides regeneration of the highest quality and with the greatest possible consideration for environmental and ecological aspects.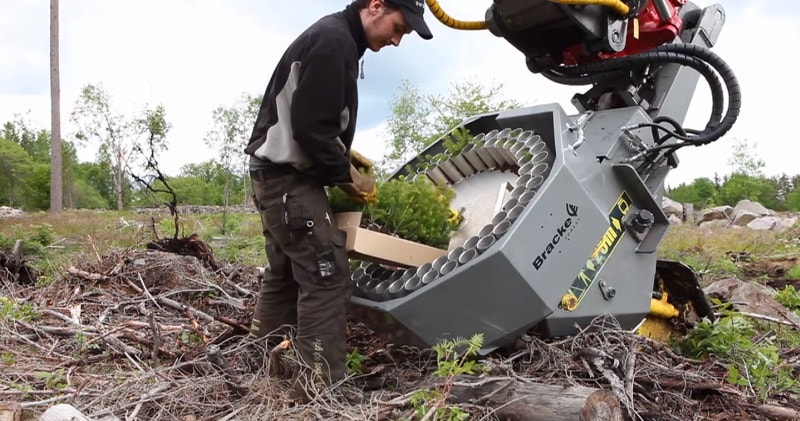 source/image: Bracke Forest AB
The Bracke P11.a delivers effective scarification and planting on all types of soil, from easily worked fertile ground to stony fields covered in slash.This is a machine suited to both smaller and larger sites. The P11.a is easy to use and is controlled directly from the cab. The operator can choose the planting spot for each individual plant and even decide how the planting spots are formed.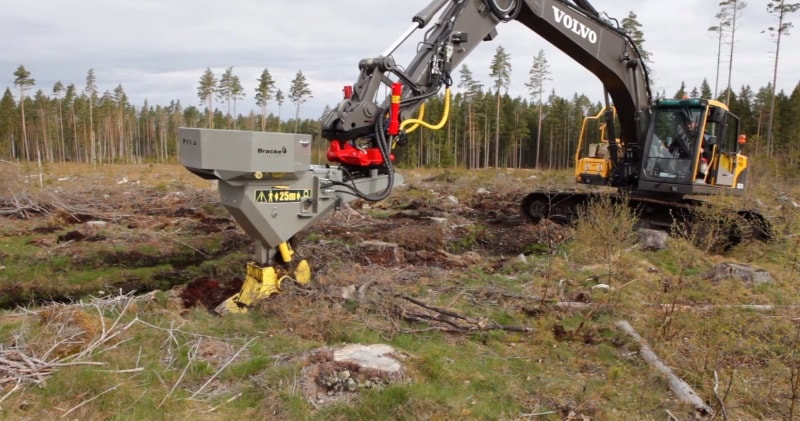 source/image: Bracke Forest AB
During planting, it is also possible to treat the plant against insect attacks and, if need be, to fertilize the soil.Normally, the P11.a makes a mound of inverted humus, compacts the mounds, and sets the plants in the soil. Mounding is the preferred planting method for most soil types.
Advertisement
It is even possible to vary the scarification by raking the ground with the head's bucket, to make scarification patches, or to plant directly without scarification.
All functions are easily controlled from the cab. Whatever the scarification method, the operator can make allowances for naturally regenerating plants and ecological conditions, as well as cultural aspects and relics.