More than 800 people died in crashes involving red light running in 2016, an increase of 17 percent since 2012, an IIHS analysis shows. The increase comes as fewer U.S. communities are using red light cameras to enforce the law and reduce crashes.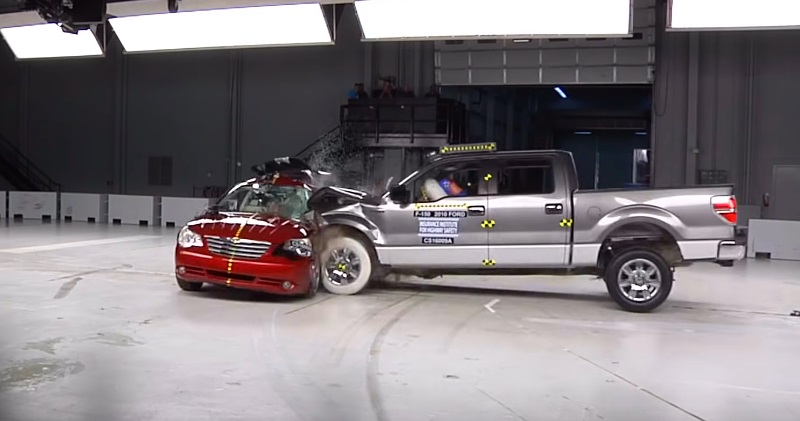 source/image: IIHS
This demonstration crash of a 2010 Ford F-150 striking a 2007 Chrysler Sebring recreates a real-life red-light-running collision. In the real crash, which occurred in Yuma, Ariz., in 2012, the Sebring's driver was severely injured./IIHS
To encourage cities and localities to use automated enforcement, four national safety organizations have developed a red light camera checklist for local policymakers, law enforcement agencies and transportation officials.
Advertisement
Released by AAA, Advocates for Highway and Auto Safety, the Insurance Institute for Highway Safety and the National Safety Council, the checklist provides practical instructions for planning, implementing and evaluating red light camera programs, including steps to help communities build and maintain public support./IIHS