ANKA easily turns the bed of a pickup into a livable camper, thus you will be never late to discover the nature!ANKA is designed to slide conveniently on the bed of a pickup truck, instantly giving it a functional living space. This camper provides you freedom in the city and in the camps thanks to its easily installable camping module and specially designed adjustable fixing feets.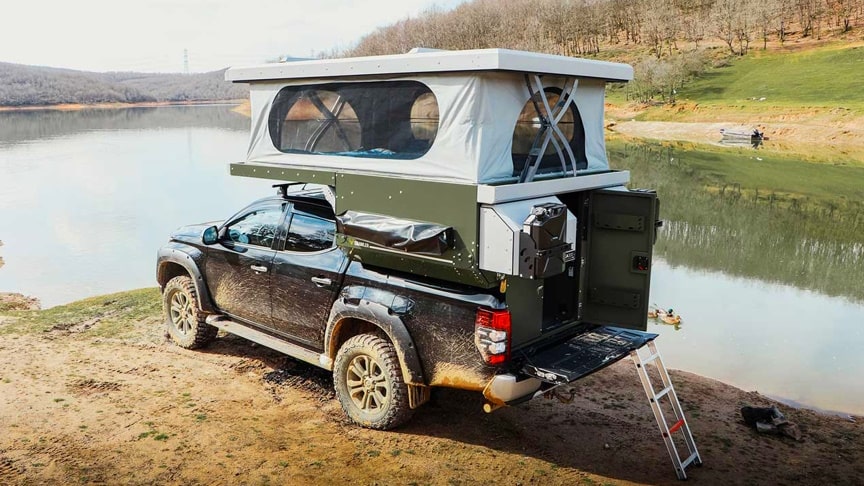 The camper can be installed and seperated from your vehichle easily, this gives you flexibilty to use your vehicle as it is in the city, and as a caravan when you want to go camping.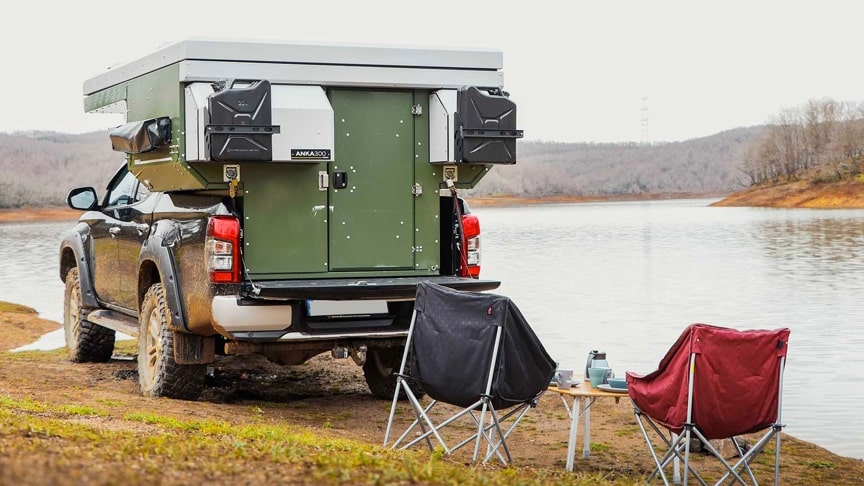 It will also be possible to leave your ANKA in camping area, and to go exploring with your vehicle.ANKA has kitchen, tolilet and bathroom features which let you have a comfortable camping experience whereever you want.
Advertisement
While ANKA provides extra volume and spaciousness with its ceiling that can rise in the camping position, it creates a living space where a family of 3 can stay comfortably.ANKA camper model, which can be carried in the chassis of pickup vehicles, inspires you to escape from city life and explore nature at any time.
EXTERIOR DESIGN:Electrostatic Powder Coating,Rear Entrance Door,Expandable Pop-up Roof System with Windows.INTERIOR DESIGN:Electrostatic Powder Coating (Cabinet and Interior Walls),Carpet Covering Over PVC Coating Floor,Ceiling Ceramic Based Insulation Coating.SITTING AND SLEEPING AREA:2+1 Person Seating Area,Under Seat Storage Cabinets ( 2 pcs.),Dining table.Seat and Back Cushions/Expandable Bed Area (3 Person) (closed: 2mx1.5m) (open: 2mx2.2m).