In this video I stop by Steve Holcomb Pro Auto Custom Interiors just as they were finishing up the custom leather interior in this 1967 Chevrolet Corvette. It's laser straight body is covered in a medium marron color with a ton of metallic that was working overtime in the Tennessee sun the day we shot it, Just beautiful!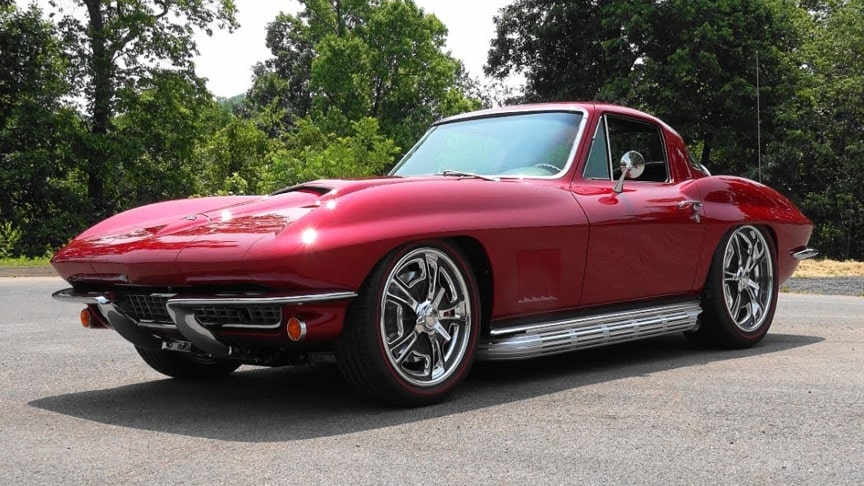 The custom leather interior that Steve Holcomb Pro Auto Custom Interiors designed for this C2 Corvette is done in a light gray with body colored matched stitching, You can tell it's custom but still has some of the cool styling of the original 1967 Corvette.Again the Boys out at Pro Auto Custom Interiors nailed another one.Just perfect for this build.
Wheels are always a personal choice and no one set will please everyone.I really dig the wheels they chose to run on this 1967 Chevrolet Corvette.And the color matched to the body lines on the tires is just frosting on the cake!! Under the hood is a cleanly installed LS.
Advertisement
The suspension and brakes have all been upgraded to the latest technology and finished to the same high level as the rest of this 67 Vette. I'm a BIG fan of this one.I would not change a thing!! A very cool 1967 Chevrolet Corvette just leaving Steve Holcomb Pro Auto Custom Interiors.