Derek has always loved exploring everything the world has had to offer and decided to try vanlife. Since living in his van, he has learned that.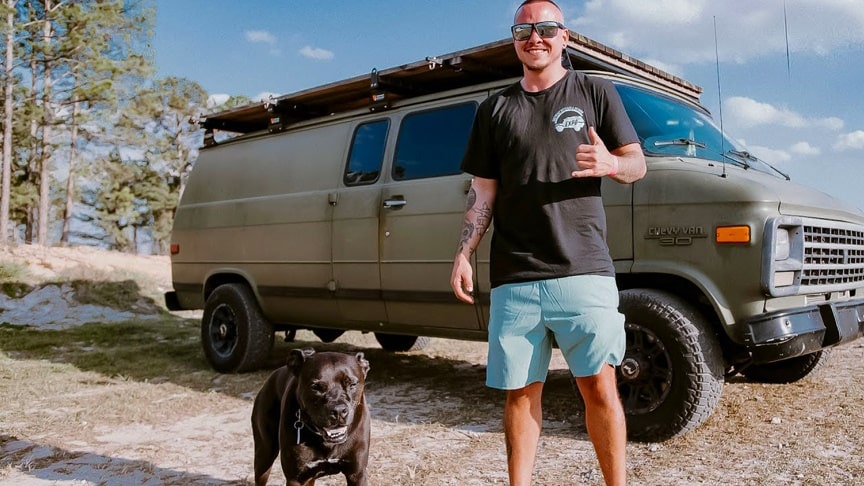 Above all else, he values stability in his life and has decided he wants to transition from full-time to part-time vanlife soon.
His van is a low-roof Chevy G30 with tons of unique, homemade features. Our favorite is the hand-poured resin countertop he designed to look like the beach.
Advertisement
In addition to his one-of-a-kind resin additions, his van also features a fixed queen bed, a bench seat, and tons of storage.