Her nickname "Cricri" comes from the name of one of Michel Colomban's daughters, Christine.The structure of the aircraft is aluminum;The two engines develop 11 kW each (MC-15) for a maximum speed of 220 km / h in thermal version (283 km / h in electric version).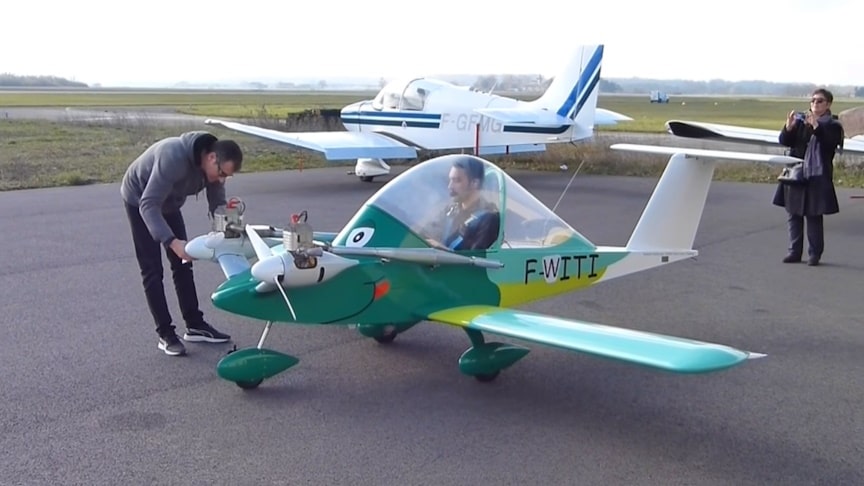 source.image: Clement PAGES
The Cri-Cri features a cantilever low-wing, a single-seat enclosed cockpit under a bubble canopy, fixed tricycle landing gear and twin engines mounted on pylons to the nose of the aircraft in tractor configuration. The aircraft is made from aluminum sheet glued to Klegecell foam.
Its 4.9 m span wing employs a Wortmann 21.7% mod airfoil, and has an area of 3.1 m2 (33 sq ft). The aircraft is also capable of aerobatics within the limitations of twin-engined aircraft.
Advertisement
The first flight of the prototype was made on 19 July 1973 and within a few days it had proved to be easy to fly and capable of aerobatics, being stressed to +10g and -5g. he cockpit canopy was carefully designed to direct effective airflow over the tail surfaces in this situation. The plans-built aircraft was also designed to be easy to store in a garage and tow on a trailer, with assembly and disassembly each taking only five minutes.