In this video from Steve Holcomb Pro Auto Custom Interiors I stop by just as they were sending this Widebody 1957 Chevrolet Corvette home with a new full custom leather interior. This 1957 Chevrolet Corvette is different than what the factory delivered back in the day.To start with this is a brand new body, not one from back in the day.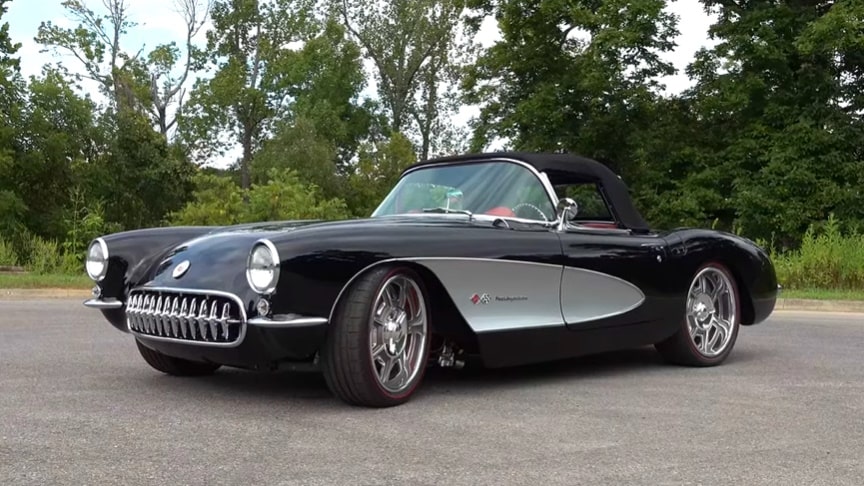 source.image: ScottieDTV
And it is wider than a stock 1957 Chevrolet Corvette.Being a widebody it has a much more aggressive look than stock.That I really dig. It's covered in black paint with silver coves, Steve and the Boys out at Pro Auto Custom Interiors added a custom red leather interior.
You have to look close to see that they actually used two different red leathers in this interior.Once You see it, I'm sure You will like it as much as I did. Wheels are a personal choice and no one set will please everyone.I really like the style of wheel they chose to run. As mentioned this isn't a original 1957 Corvette body.
Advertisement
It's a 2023 widebody version of a 1957 Chevrolet Corvette, and the suspension and brakes are modern technology like the cleanly installed LS that's under the hood. This 1957 Chevrolet Corvette only has the look of the 1957 Chevrolet Corvette.It's really a modern version of a 1957 Chevrolet Corvette.