In this video from the The SEMA Show 2022 held in Las Vegas NV. I have a very cool 1968 Dodge Charger R/T Twin Turbo with a HEMI!.The Dodge Charger is a car that will always be cool.and one of those Cars that I think everyone likes.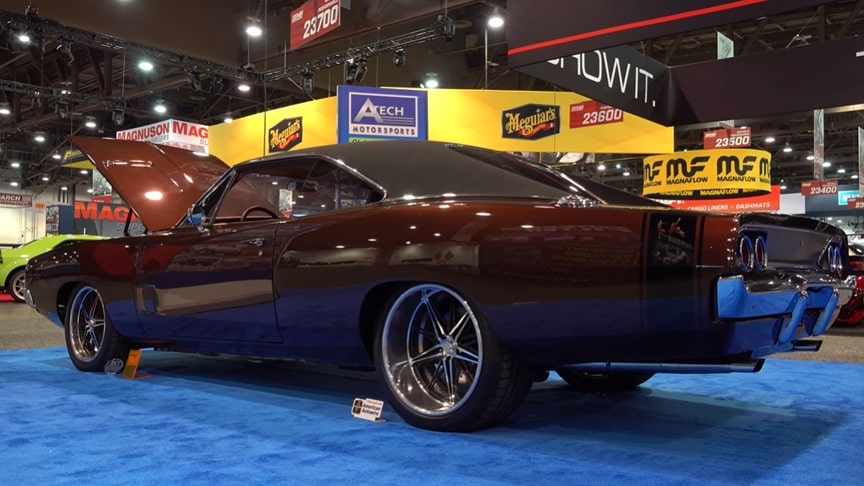 source/image: ScottieDTV
This one has the correct mix of modern and classic.It's covered in a dark brown metallic paint that it wears really well and has a black vinyl top, those always make Me smile. The brown leather interior is all custom, it also has a classic cool look about it with just the right amount of modern touches.
Under the Hood? Why yes it does have a HEMI.A twin Turbo HEMI!!! How cool is that!And it is just as clean up under there as the rest of the car.Wheels are always a personal choice and no one set will please everyone.I really like the ones they chose to run on this 1968 Doge Charger R/T Twin Turbo HEMI from the SEMA Show 2022.
Advertisement
Modern style with a glimpse into the past. Suspension and Brakes have been upgraded to modern technology and finished to the same level as the rest of the car…One very cool 1968 Dodge Charger R/T Twin Turbo HEMI from the SEMA Show 2022./ScottieDTV