This beautiful tiny hoouse is built by acorntinyhomes and is called Domek.Domek boasts 3 lofts 2 sleeping lofts and one office space), a glass atrium above a bathtub/shower, and an ergonomic and spacious kitchen. It's multi-medium design pairs with it's ability to function both on and off grid.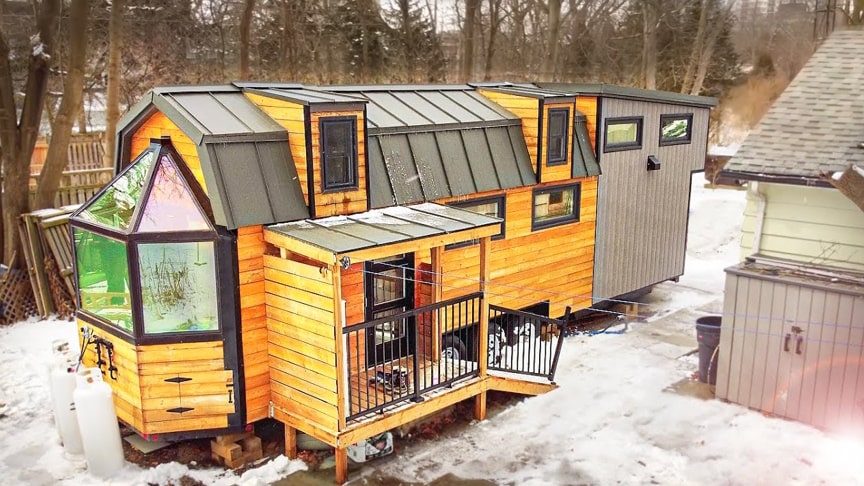 source/image: Exploring Alternatives
This family's ultra custom 32′ tiny house on wheels was built by D'Arcy from Acorn Tiny Homes. It has a beautiful chef's kitchen, a cozy living room, a home office loft, two large loft bedrooms, an atrium shower & bathtub, and a super functional entrance with storage, a washing machine, and more.
This house is bright and beautiful, and it's packed with loads of functionality, storage, and space-saving design ideas.
Advertisement
'Domek' means cottage or cabin. Domek was a labour of love as it is our family's personal residence. Domek was our path to alternative home ownership that allowed us to be more environmentally conscious and to interact more closely with our natural environment.