Check out this video of a 1957 Chevrolet Pickup I found at the 2020 Grand National Roadster Show from Pomona Ca.Covered in electric blue paint there was no way you could miss it.I don't think there has been a lot of changes to the body.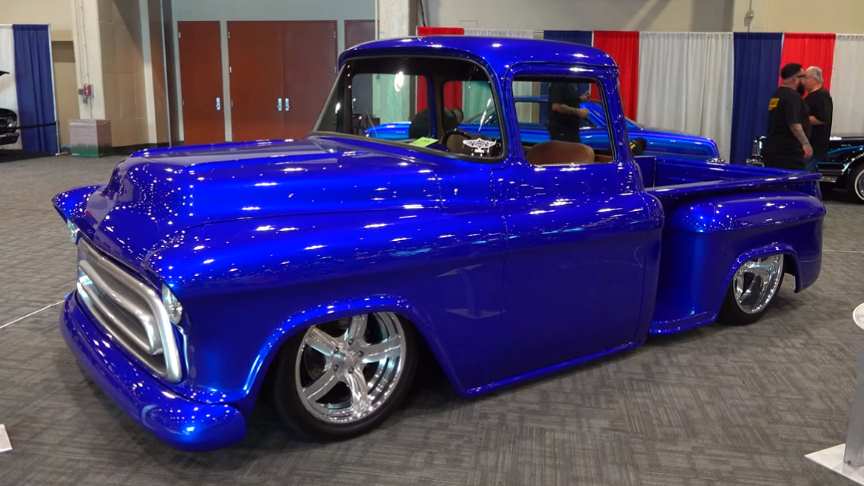 source/image: ScottieDTV
It stll has all the old school cool of 1957..The fit and finish is much better than what would have come from Chevrolet back in the day.The grill and headlights are custom and are a slight modern touch to a pickup that is still mostly 1957.
The interior is all custom and works well with this built.The choice of color Material.And style work really well with the rest of the build of this 1957 Chevrolet Pickup from the 2020 grand National Roadster Show. Wheels are always a personal choice but I really like the ones they chose to use on this 57 Chevy pickup.
Advertisement
Stance is king and this custom truck lays on the ground.This 1957 Chevrolet Pickup from the 2020 Grand National Roadster Show is just what I hoped to find in Southern California./ScottieDTV