The 1969 Chevrolet Camaro built by Detroit Speed and debuted at the 2018 Detroit Autorama where it was chosen as one of the 2018 Great Eight finalist.The next big show it showed up to was the 2018 GoodGuy's PPG Nationals were it took home 2018 Street Machine of the year.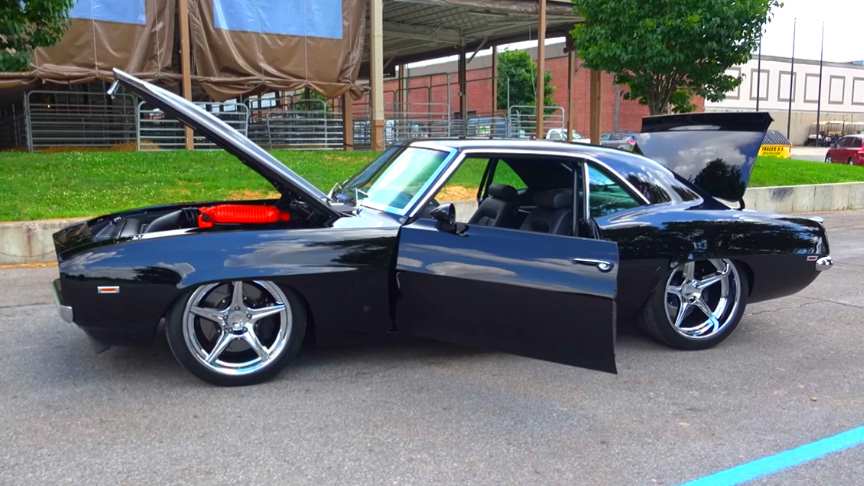 source/image(PrtSc): ScottieDTV
That's where I caught up with this one of a kind 1969 Chevrolet Camaro built by Detroit Speed.In this video I talk with Chris from Detroit Speed on what makes this 1969 Camaro different from the rest that have been done over the years.What He tells Me will blow your mind.For a car that still looks like what it did the day it was built.The subtle changes are to long to list in this description.As it was told to me.
There is not one panel.Not one part on this 1969 Chevrolet Camaro that has not been modified.There are over 18,000 hours of work setting here.You do the math and at even the lowest of shop rates that still puts this car at over 1 million dollars.And of course since it is a Detroit Speed build. It will not be a trailer queen.It's going to get used.
Advertisement
I have some footage of it making it's laps for the 2018 GoodGuy's Street Machine of the year competition.Let's just say.They weren't easy on it in anyway.Very cool build for sure…Make sure you check out this 1969 Chevrolet Camaro built by Detroit Speed.2018 Great eight winner and 2018 GoodGuy's Street Machine of the year.How cool is that!?!?!.//via:ScottieDTV