CAR ENTHUSIAST Niall Seymour is the proud owner of a seven foot wide, six-wheeled Hummer SUVT – the first and only of its kind in the world. The one-off custom build started as a 2006 four-wheeled Hummer SUV but in 2017, was combined with a SUT Truck bed to create a six-wheel pick-up version.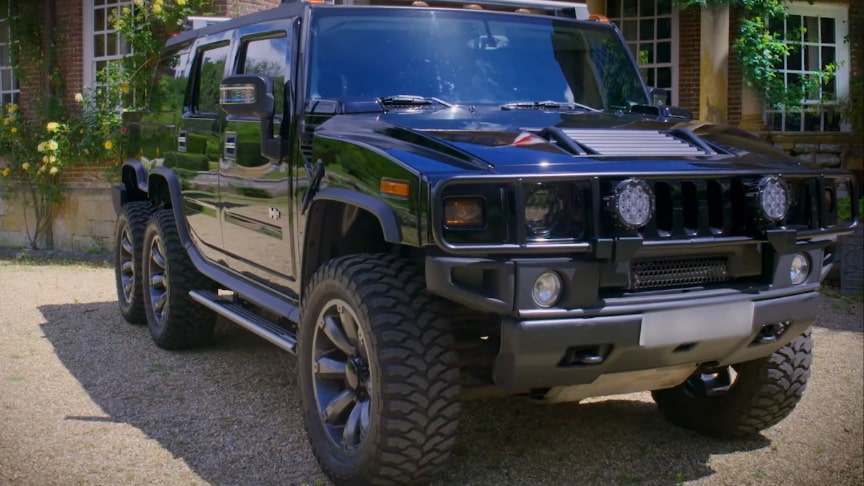 source/image(PrtSc): Barcroft Cars
Using ALL standard Hummer parts, the chassis was extended to support the additional axle, wheels and body.Niall Seymour is impressed, and as well he should be. He's the one who built this monster.
It weighs a whopping 3.5 tons, is six metres long and over two metres tall. The Londoner spent over 10 months working on his Hummer before he could get it on the road. So now, he says, he drives it everywhere – even on his way to the shops!
Advertisement
It's powered by a Hummer 6.0L Vortec V8 petrol engine generating 325hp, and rides on 22" custom Bazo B8 wheels from Japan wrapped in massive 37″ off-road tires, complete with custom electronic deployable side steps as well as four interior television screens. The rear axle isn't connected to the driveline, meaning the two wheels at the back just spin freely.