WOULD YOU take a ride in this funky 1997 Ford Ranger standing at just 37.5 inches tall? According to its owner Brandon, from Orange City, Florida, this rusty lowrider is not afraid to get down and dirty.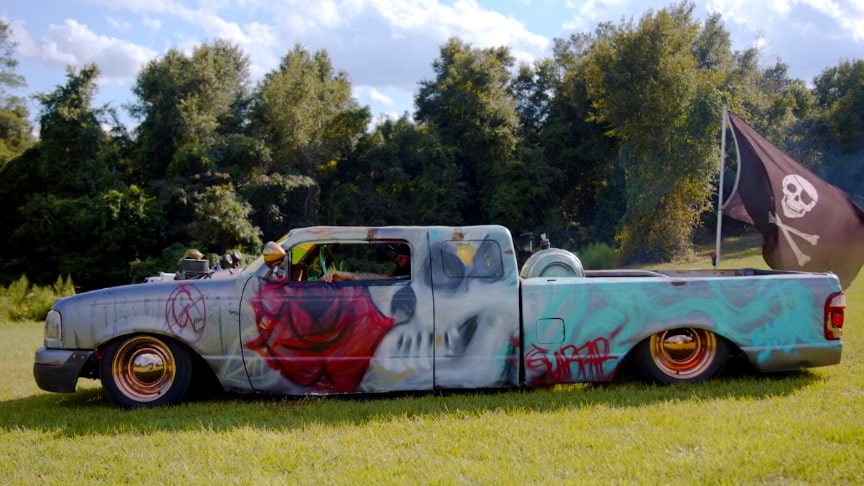 source/image(PrtSc): Barcroft Cars
Since Brandon started building the truck in 2011, it has had nine engines, which have blown up from doing burnout contests. Brandon said: "I don't mind if it gets scratched, I don't mind if kids touch it, I don't mind if kids climb on it. It was made to have fun."
Powder-coated white with a wood roof, the motor is the true definition of a modern rat rod. It is equipped with a 15.5-gallon gas tank that used to be an old Anheuser-Busch beer keg. It also has a 17-inch 1966 AMC Rambler steering wheel and a Unity cop light from the '60s.
Advertisement
The truck's unique appearance might not be everyone's cup of tea, but to Brandon, it is his way of expressing freedom and creativity. He added: "I like to stand out and show the world that you don't need to blend in with everyday society."// Barcroft Cars