Dutch inventor by the name of Bjorn Harms, has created two life sized remote controlled replica cars from the 80's, one of them is KITT from the TV show Knight Rider, and the other is the DeLorean from the movie Back To The Future.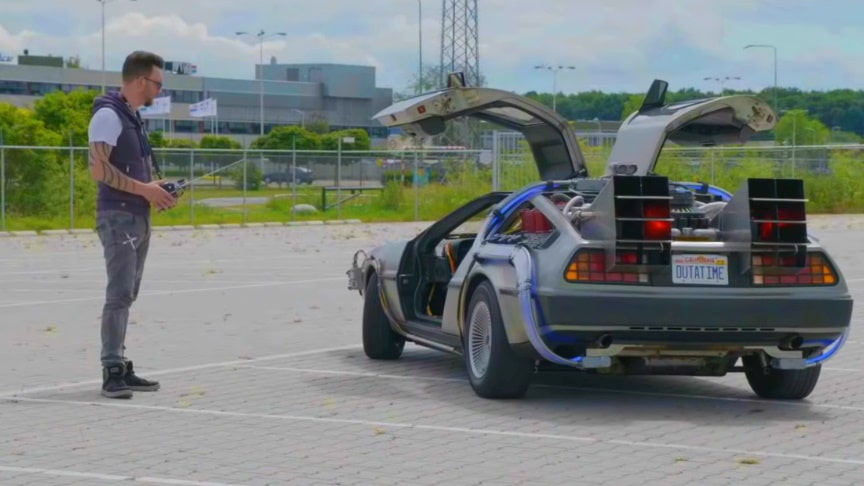 source/image(PrtSc): Wonder World
These cars are fully functioning driveable cars that are street legal, that can also be completely operated using a remote control, with different levers and buttons for the brakes, headlights, throttle, steering and gear selection.
The DeLorean can be remotely driven just like in the movie, and an off button activates the car's failsafe system that applies the brakes to bring the car to a stop.
Advertisement
When the remote control function is switched off, the BTTF DeLorean replica is street-legal as a normal-driving car, powered by a V6 2.8 litre engine producing 130-horsepower./Wonder World