This beautiful, handbuilt diesel motorcycle is build by Sam Turner a former mechanic for the US Postal Service.With rims from a Camry, a p-trap from a sink, a diesel motor from a cement mixer.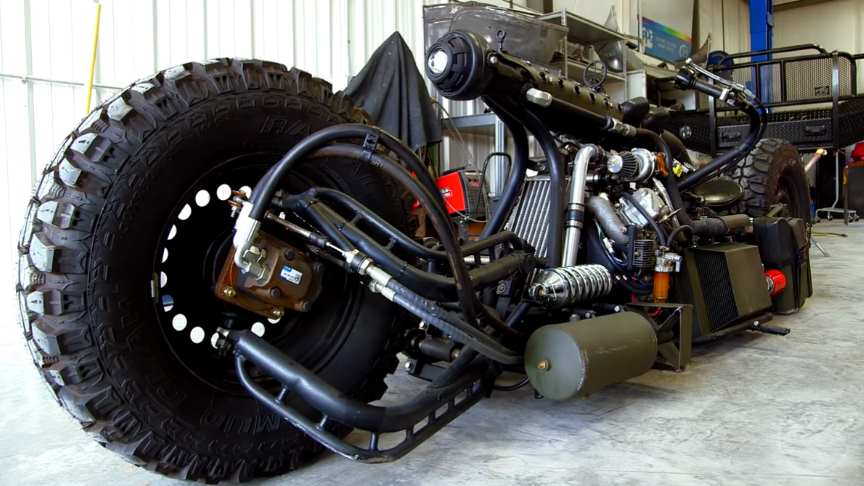 source/image: Discovery
This hodgepodge motorcycle is one badass diesel custom.At the heart of beast is an 840-cc direct injected diesel V-twin engine that was taken from an old cement mixer.
A pair of RHB-31 turbo-chargers drive fuel and air into the engine and are kept cool via an intercooler system from a Suzuki Swift. The wheels are from a Toyota Camry, Airmaxx 2500lbs airbags for safety, and a whole bunch of other amazing features.
Advertisement
A hydrostatic setup where the wheels are turned by hydraulic hub motors, receiving power from a hydraulic gear pump from a salt spreader and a displacement gear pump from a log splitter. Sam built two 2.5 gallon air tanks to look like bombs, built a Jerrycan to use as a fuel tank, fabricated a heat shield to look like a gun heat shield, converted an ammo box to hold the battery.