A tiny home off-road machine can come in all shapes and sizes. Fernando chose this rig pulling in with 410 horsepower and 460lbs of torque!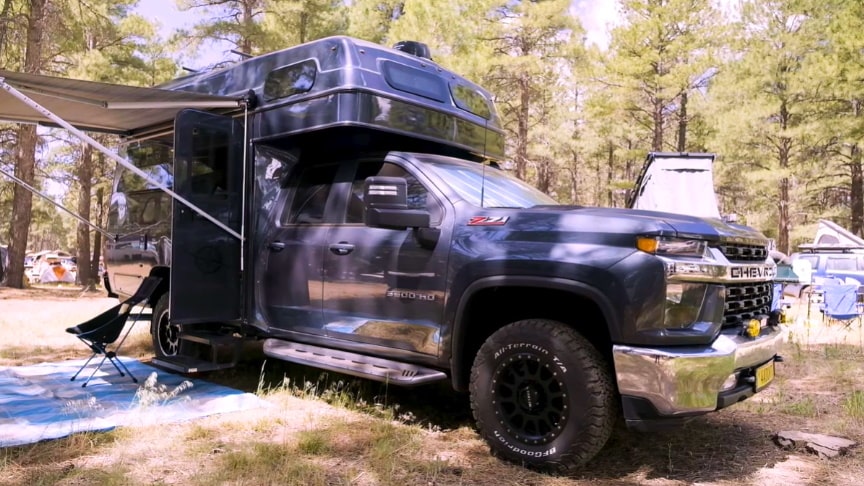 image: Tiny Home Tours
The interior is open and functional, with everything a tiny home on wheels needs.
There's a kitchen with a three-burner stove and oven, a comfortable lounging area, and an elevated bed that gives them a 360-degree view when the windows are open.
Advertisement
The exterior has several compartments for storage and a ladder extending to the top to reach the solar panels. As of now, Fernando and his wife are part-time but see themselves becoming closer to full-time soon!