This is Dacia Manifesto. Dacia Manifesto electric vehicle was revealed as an electric 4WD off-road buggy with plastic pannels, washable interior, and removable seat covers that can be used as a sleeping bag.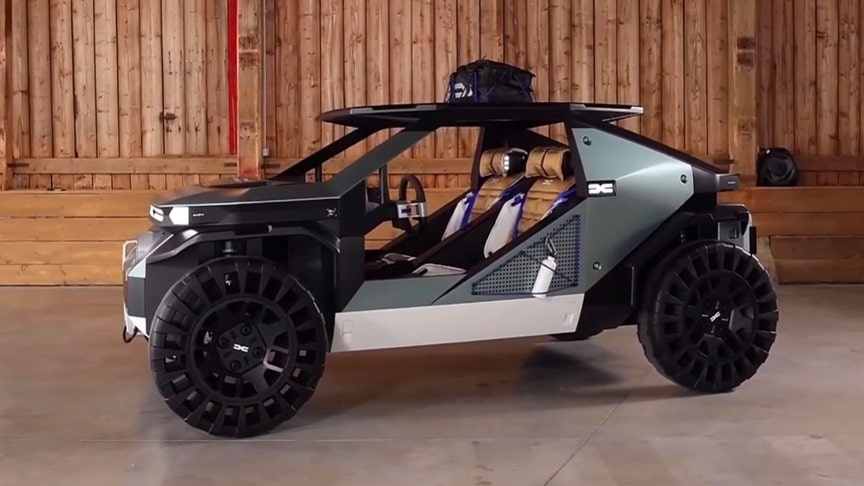 source/image: REC Anything
Dacia Manifesto interior is made of recycled and sustainable materials.Manifesto is a super compact and fully open SUV, so passengers can feel at one with nature. This light-weight, silent companion prioritises agility above speed. With this type of vehicle, you can easily deliver supplies to mountain retreats or check on an outdoor facility.
The 850mm tyres are puncture proof and designed to last the life of the vehicle.The car is completely waterproof, allowing the interior to be hosed out when it gets dirty.It is extremely lightweight, with a claimed weight of 720kg when fitted with the heaviest of its potential drivetrains, an all-electric one.
Advertisement
Manifesto is also a power source: its removable 2,250Wh battery charger is fitted with a household outlet. And that's not the only bright idea: its single LED headlamp can be removed and used as a flashlight. The concept will not become a production model and, as the representatives of the company say, it is a "laboratory for the implementation of the newest ideas".