2023 Mercedes‑Benz Actros Trucks, I made this wooden car to welcome the new year 2023 and the car is my sincere thanks to all of you who have loved and supported me during the past time. Thank you all very very much!In the video posted by Woodworking Art, the carpenter introduces a wooden replica of the Mercedes-Benz Actros truck.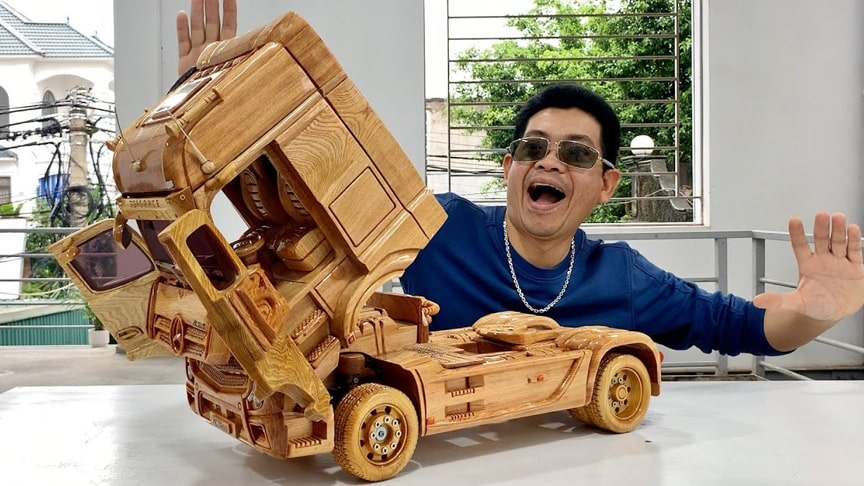 source/image: Woodworking Art
The crafting process starts with selecting the right type of wood, followed by cutting and shaping the pieces to match the car's body design.The car body design is carefully crafted, paying attention to the front end and the overall look of the vehicle.
The front-end design is particularly noteworthy, featuring the iconic Mercedes-Benz grille and the sleek lines that run down the hood and the sides of the truck.The wooden Mercedes-Benz Actros also has detailed wheels, making the model more lively.
Advertisement
The interior is also designed, highlighting the spacious and fully equipped cabin of the Actros truck.The final product is covered with a glossy and smooth finish, showing the Mercedes-Benz Actros truck in detail and accuracy.