Arcimoto is proud to present DELIVERATOR–an all-electric sustainable game-changer for last mile delivery of groceries, meals and goods.From parcels to pizza and everything in between, the Deliverator delivers.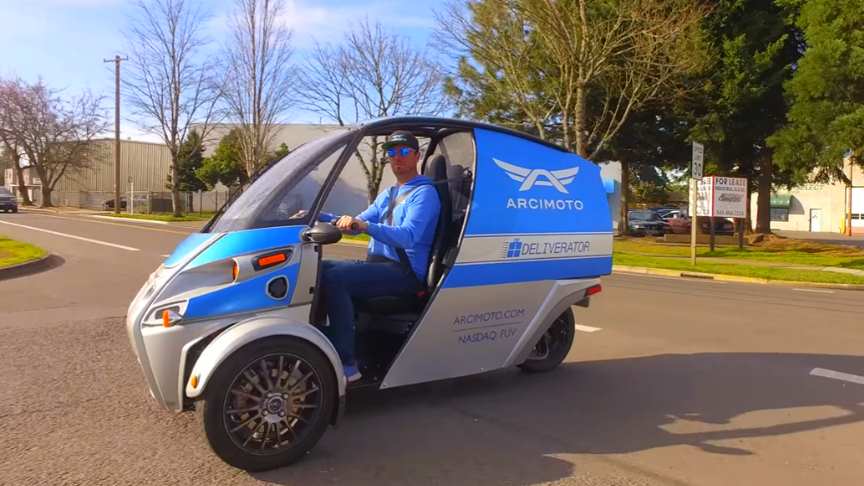 Made proudly in Eugene, Oregon, Deliverator has a 100 city mile range, a top speed of 75mph, 350-pound carrying capacity and over 15 cubic feet of storage.
With the ability to maneuver through traffic quickly and find the perfect parking spot, Deliverator will shave minutes off of every run meaning more for your company's bottom line.
Advertisement
Built for small businesses and fleets, the Deliverator will reduce last-mile-delivery costs compared to traditional delivery vehicles. It can be customised to carry a wide array of products including parcels, pizzas, perishable groceries, pharmaceuticals, drycleaning.