Dethleffs designed a Type C motorhome around the Iveco Daily Electric chassis. The Daily relies on a 107-hp (80-kW) electric motor and several battery options to offer up to 174 mi (280 km) of range (NEDC), in non-camper trim. The cabin of the e.home is built onto an Iveco Daily Electric chassis.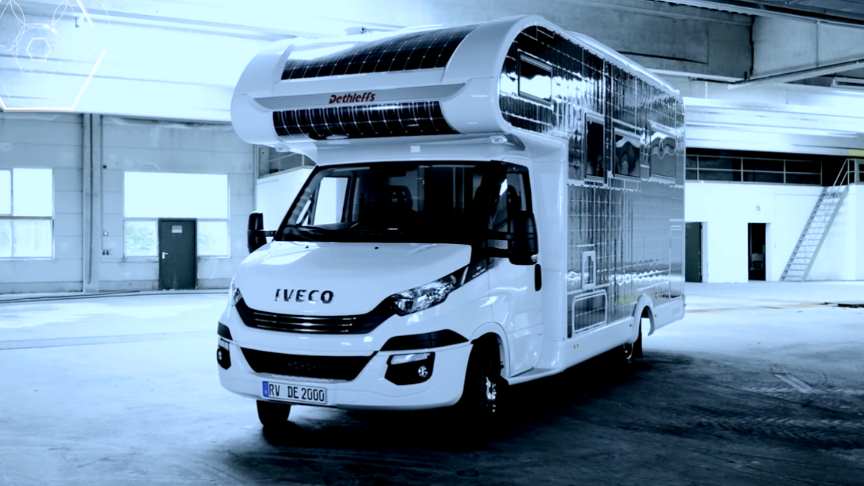 source/image(PrtSc): DethleffsTV
The vehicle is fully kitted out as a motorhome, however, that range per charge may be significantly shorterDethleffs has done its best to improve the e.home's range by slapping on 334 sq ft (31 sq m) worth of thin-film solar panels.Official video shows Dethleffs first all-electric, solar-backed motor home.DethleffsTV
These panels can generate up to 3,000 watts of electricity to keep the 228-Ah sodium-nickel-chloride battery array charged. Super capacitors allow for faster battery charging and discharging, providing better performance and more efficient power usage.
Advertisement
The most important is that solar panels make this motor home self sustainable.The cabin is fully fitted with all of the amenities of a modern motorhome, with all electric appliances, several sleeping areas, a kitchen, a bathroom.The Dethleffs e.home concept vehicle isn't for sale.