During the 2018 Salone Auto Parco Valentino, I filmed the Alfa Romeo Mole Costruzione Artigianale 001, a one-off based on the Alfa Romeo 4C made by the Italian coachworks Mole Automobiles and it's gorgeous!NM2255 Car HD Videos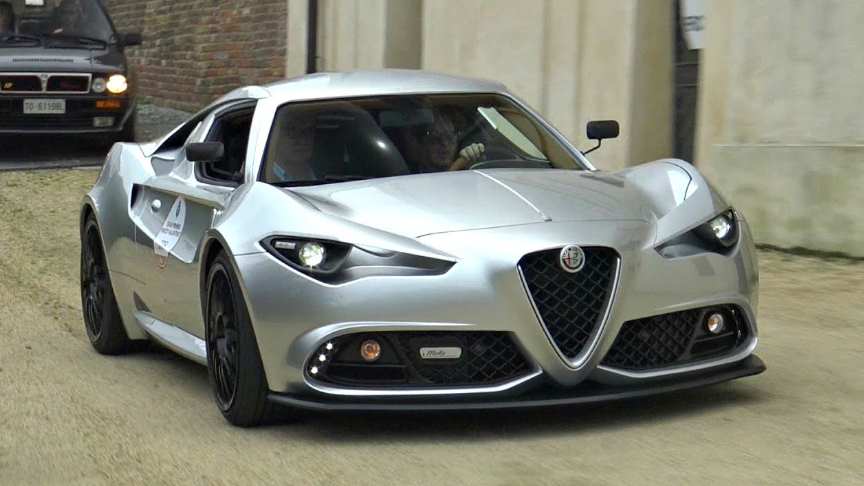 source/image: NM2255 Car HD Videos
The Alfa Romeo Mole 001 has the same 1.8-litre, 4-cylinder, turbo engine that the 4C has. Although no performance figures are known for this one-off, the 237 HP and 349 Nm of torque will propel the car from 0-100 km/h in 4.1 seconds.Video shows some detailed shots of it as well as the car starting up and driving around.
The completely new bodywork wraps the 4C's carbon fiber tub with sculpted lines that give the car a much more aggressive look.At the rear of the car a sleek vented panel covers the engine and where the rear window would otherwise be and inset taillights are small round and simple.
Advertisement
In the interior the new Alfa-Mole features matte metal applications juxtaposed against leather in orange and grey as well as carbon fibre trim on the doors.Pumped up front and rear bodywork gives a more muscular appearance.