Dethleffs a German company has taken the term "leisure vehicle" literally. Because the Yoka is all about making the most of your leisure time. What is the Yoka? A motorhome? A camper van?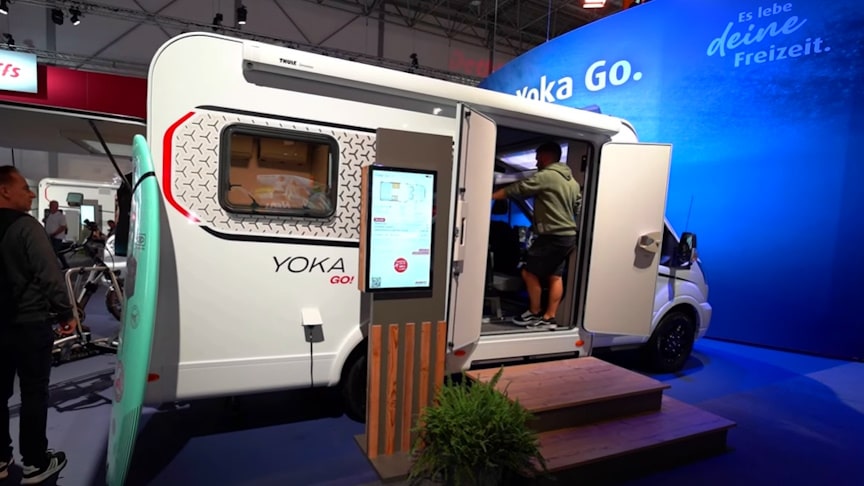 source.image: miniCampers
It's the perfect vehicle for active recreational athletes who want to pursue their sport independently, freely and flexibly.It features a flexible interior design and ample storage space to hold bikes, wetsuits, and other outdoor gear without compromising the living arrangements.
With plenty of storage space, a flexible interior design and everything you need to sleep and travel in total comfort.It measures approximately 115cm wide, so people wearing bulky gear will have little trouble getting in and out of the camper. Measuring 5.99 m long and 2.2 m wide, the Ford Transit-based camper is compact and easy to maneuver.
Advertisement
The flexible interior design is optimized around loading in gear for multiple sports.With nothing more than a convertible lounge area/bed, is the small kitchen area squeezed between the entry door and the passenger-side rear bench. It has not listed pricing information for the latter, but the basic model is powered by a 129-hp 2.0-liter EcoBlue diesel engine and six-speed manual transmission.