Want to build your own portable solar power generator to take with you on camping trips or for use in an emergency?This video shows how to make a Solar Power Pack at your home. It is useful during grid power cut off , camping,hiking,fishing etc.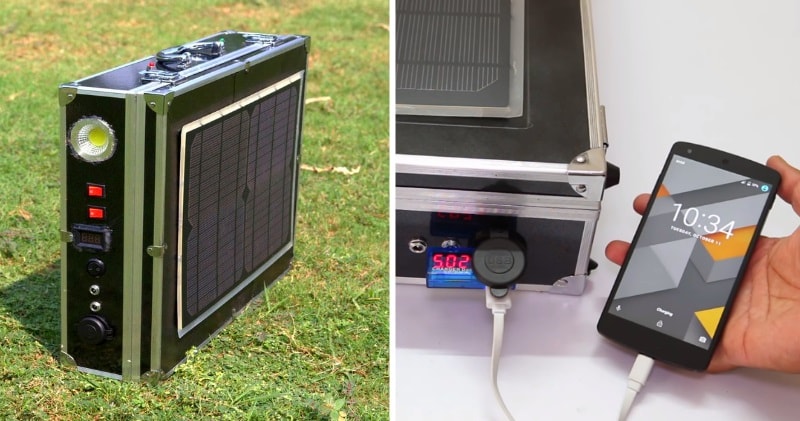 source/image: Open Green Energy
This is a perfect tool for any outdoor use such as camping, hiking, hunting, offroading, fishing and survival situations. During the storm / grid power cut off, you can use it at your home also. read more (instructables)
The choice of right batteries possibly the biggest decision to be made if planning a solar power system of any size.You have multiple options but choosing the right battery is very important.
Advertisement
The best option for solar application is Valve-regulated lead-acid (VRLA) batteries include absorbed glass mat (AGM) and gel models.These batteries have increased performance and total energy output making them a good choice for Solar applications.