Whether you want to make wings from feathers or fabric, you'll need a base if you want them to be articulated. The Q came up with a lightweight design using a frame pf PVC pipes.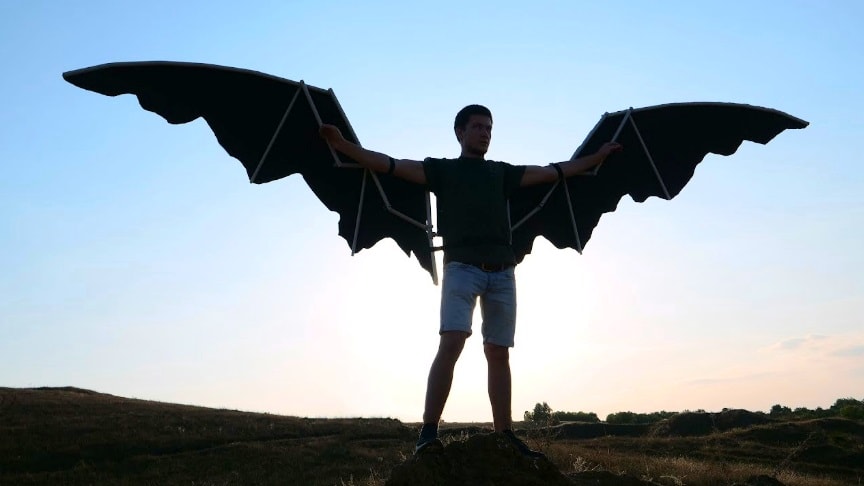 source/image: The Q
In today's video I want to show you how to make cool and cheap articulated wings from PVC pipes and piece of fabric. All needed instructions and measurments are in the video!
It works flwless and looks just fantastic, you can use it in a costume party, Halloween or in a cosplay events! By the way, almost the same wings was in the new Billie Eilish video – all the good girls go to hell!
Advertisement
For making the actual frame use PVC pipes, cut them into pieces to match the dimensions calculated and drill in the holes in the matching positions. Each wing is a simple set of linkages arranged to expand and rise when opened.