Today we have a lamp made of an automobile shock spring.The spring is cleaned and rubbed with gear oil to give it a more industrial style. The base of the lamp on the flange from the circulation pump.Light intensity can be adjusted by a dimmer on the twisted fabric covered wire.The main light comes from 40 watt Edison lamp.Incredible atmosphere in the dark.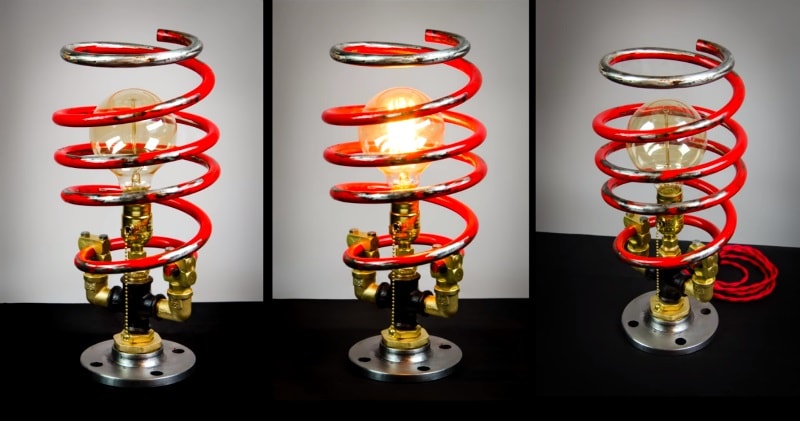 image/text credit: Banjo Show
This cool, easy-to-make pipe lamp will create a trendy look for your desk or table. Just follow the step-by-step tutorial, and you'll have your new desk or table lamp completed in no time.
Steampunk as a creativity movement begins as a literary genre. In its core, it reimagined the world in a what-if scenario where modern appliances, vehicles, and technology are realized with the 19th-century steam machinery designs.
Advertisement
As an interior design theme, the design movement brought a unique nuance to the table, bringing an even more retro look to the industrial-themed interior design. In a steampunk-inspired design, old-school Edison bulbs are wildly popular, and so does metal fixtures with rustic finishes.
Material:
Brass, Iron
Sizes:
Height 38cm
length: 18cm
Power cord length: 150cm
Weight: 5 kg
Main Bulb Fitting : E27 (Edison Style) 220V-240V, Max 60 Watt