How to make your rollers suitable for rough surface? The answer is simple as usual – install larger wheels on it. Bicycle ones fits perfect so let's try to modify rollers and will check the result!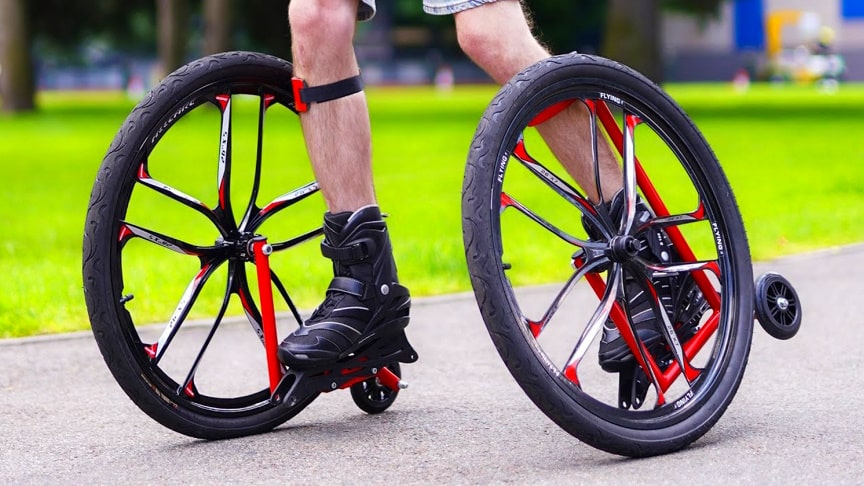 The original wheels were removed and a custom steel frame was fabricated in their place. The two frames would then be attached to a larger bicycle wheel and then a smaller right directly behind it to achieve greater balance.
Its wheels are large and can be inflatable, so that the design makes the skating more stable and can adapt to more.Rough ground, such as grass slope and rugged pavement.
Advertisement
These are a very creative skating roller,different from the ordinary skates.This idea came about when he was skating and realized that the small wheels just weren't suitable for riding on rough surfaces.