This is a tiny house story which is close to my heart, largely because Chris' journey into tiny house living closely mirrors my own. The amazing tiny home that he has constructed has given this talented musician a wonderful roof over his head which allows him to now focus his time on creating his music.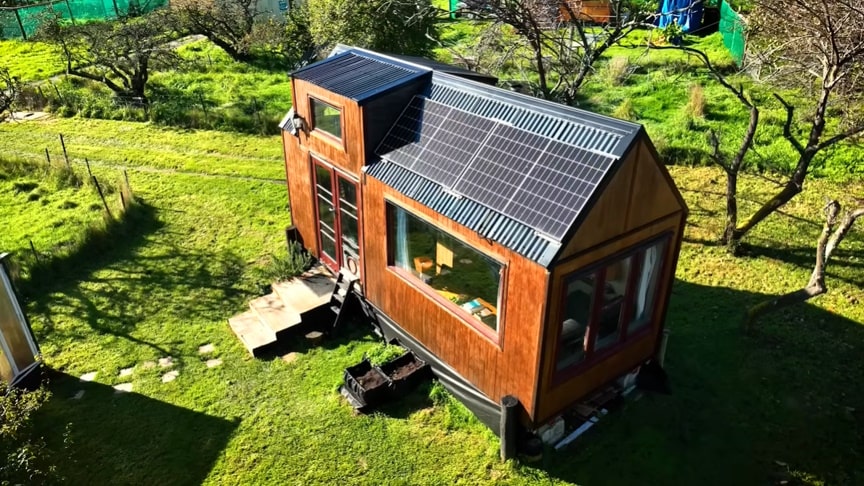 Music is more than just a job for Chris. It's a passion and a calling in life. But as many artists will testify, it's not always the most reliable way of making money and getting materially ahead in life.
Thankfully, this hard-working and creative soul thought outside the box, picked up a hammer and set about constructing his own tiny house. Built ultra affordably using predominantly reclaimed materials, Chris was able to put a secure roof over his head for an astoundingly low figure.
Advertisement
Now with his home complete and parked up in a great spot where he able to grow lots of his own food and live affordably, Chris can now focus his attention towards creating his music without the pressure of finding rent each week.