In the Video I made a cost effective backsplash from reclaimed Pallets for my laundry room. For this project im gong to make a backsplash from old pallets.Reclaimed Pallet Wood Backsplash – this is a very interesting method choice for an eco-friendly backsplash.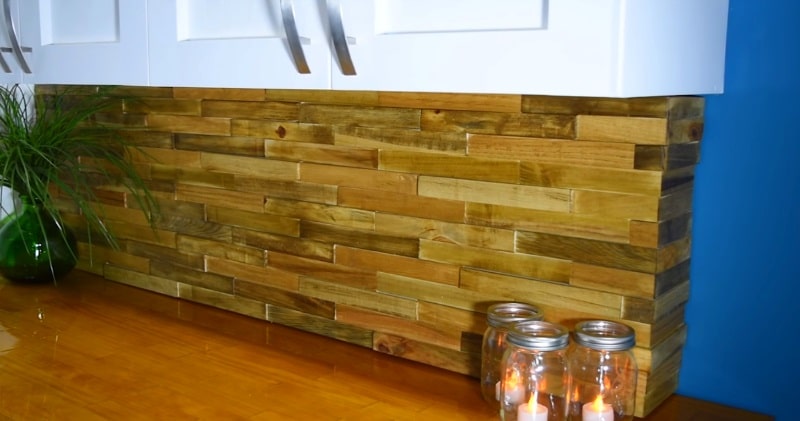 source/image: DIY Creators
The key reason is to hide the unsightly washer hose and electric cords.The back splash is made to be removable so I can easily get behind for service.Watch the video by DIY Creators to learn more.
You can pretty much find pallets anywhere there is a business.For this project I use various size of pallets, mainly three different side.
Advertisement
You can totally use a hand sander for this process. Its just time consuming.This backsplash is removable.So I make a simple wood bracket for one side to lock the back splash in place. On the other side I used the French cleat method to attach.