This modern tiny house is truly a musicians dream home. Asha Mevlana is an electric violinist with the Trans Siberian Orchestra who is used to life on tour but wanted a solid place to call home.via: Living Big In A Tiny House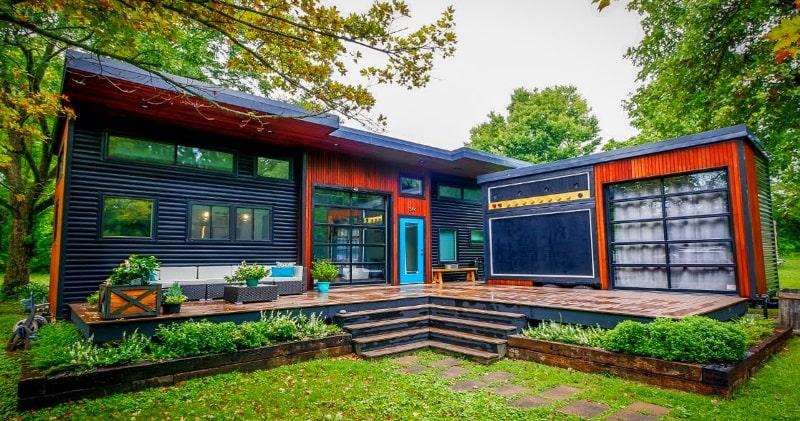 source/image: Living Big In A Tiny House
This incredible tiny house is constructed on foundations but is joined by a mobile music studio on wheels, which also doubles as a practice space as well as performance venue.
Asha's home is beautiful and spacious. At 40ft, it's certainly on the larger side of tiny, yet is packed with very clever small space design ideas.
Advertisement
The adjoining mobile music studio is a fantastic addition. Decorated to look like a giant amp, it's marine speakers allow it to also transform into a performance space for wonderful back-yard concerts and also enabling the music studio to be taken on tour and to festivals.