Reusing old car parts to replenish other models has always been the custom, however using them to create a mini bike. It has all been building to this! The (actual) finale episode to the volkspod minibike build.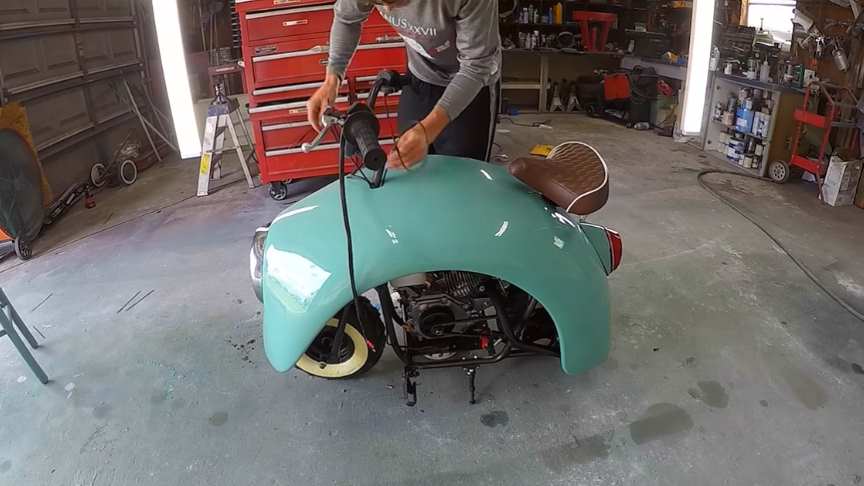 source/image: Ultimate Rebuilds
This build has been so fun and so popular i couldn't end it on the last episode.I decided to take some of your suggestions and put a predator 212cc engine on it.
Along with some other details light a battery to run the lights, white wall tires, a tail light, new handlebars, and a chain tensioner. I will probably end up making some more modifications as time goes on.
Advertisement
The home made scooter bike looks like it's right out of the '90s with its wide handlebar much like the handles of a bicycle and bulb-like head and tail lights, resembling one-eyed cyclops.The mini bike pays homage to the volkswagen beetle or the bug, which has gained iconic status since its release.