In this video we're meeting Rebecca who's been living in her tiny house since 2014. She designed the Keva Tiny House to be 22′ x 8.5′ wide, and 15' tall which is taller than most tiny homes.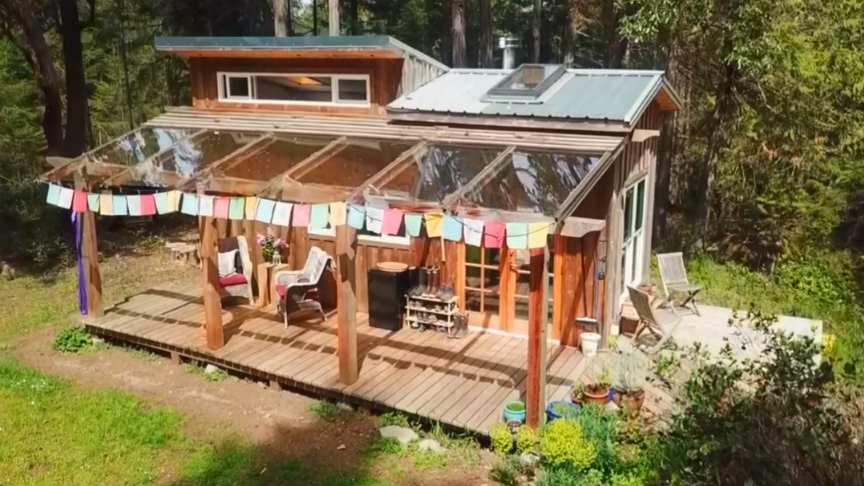 source/image: Exploring Alternatives
It has an open concept living space, a clever hideaway ladder, a covered deck, an outhouse for a toilet, and beautiful woodwork from top to bottom, and the whole build cost about $55,000 CAD ($30K materials, $25K labour).
Keva Tiny House was designed by Rebecca and it was built by Rudy Hexler and an apprentice named Lenny. The house is heated with a woodstove, it has a small bathtub and shower, a massive clothes storage area in the bathroom, and there's also a micro shed next door with additional storage space, and a guest bed.
Advertisement
For a toilet, Rebecca uses an outhouse outside.She was lucky to meet with people who were open to having her park on their land, and she pays a fee for rent and/or does a work exchange with them.