Video doesn't do it justice, but those pops and bangs were deafening! I almost lost my right ear by standing behind this thing!.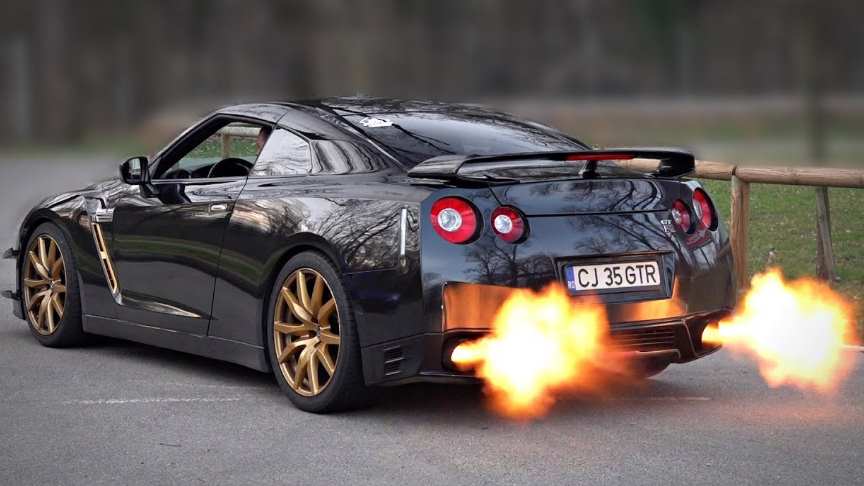 source/image: NM2255 Car HD Videos
This Nissan R35 GT-R features a lot of mods, including an antilag/backfire tune and a Kline inconel straight pipe exhaust! The new Nissan GT-R features an ideally sized, twin-turbocharged 3.8L V6 engine, which breaks the convention point of the standard performance car engine.
This turbocharged 3.8L V6 is capable of outputting a jaw-dropping 565 horsepower and 467 lb-ft of torque.GT-R rewrites the laws of sports car aerodynamics, redefines supercar performance, and gives you 4-season thrills. 4 seats, and a handcrafted interior. Mid-engine exotics, you've been warned.
Advertisement
The R-Mode gives the ability to set the 6-speed transmission for the quickest shifts and allows the driver to adjust the shock absorbers and VDC for high-performance handling. The GT-R launched itself from zero to 60 mph in a mere 2.9 seconds.