Today with Black Timber Company we are making this beautiful concrete and walnut nightstand. I started out by making a mold for the concrete to be poured to form the casing of the nightstand. After loading the concrete cure for 48 hours I can remove the form to reveal the concrete casing. via: Black Timber Company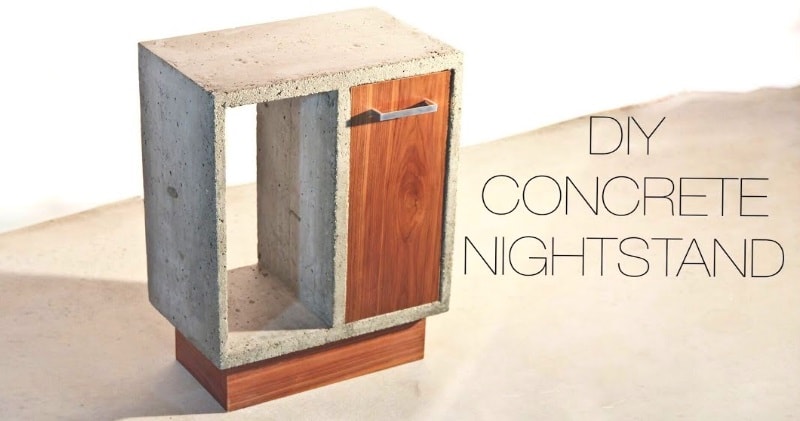 source/image: Black Timber Company
I move onto sanding the concrete to remove any of the sharp edges and loose rock. I moved onto cutting out my drawer face using 3/4″ walnut plywood with a MDF core, I attached this to another piece 3/4″ MDF to make my drawer face have a thickness of 1 1/2″.
I edge banded the drawer face with white oak for contrast. I then created my drawer slides using tube steel and channel steel cut to 9″ lengths. I attached them using liquid nails and let cure overnight.
Advertisement
I made my drawer using 3/4″ plywood and MDF. I then applied lacquer to the concrete and walnut. I created the base using strips of 3/4″ walnut plywood ripped to 4″ wide, mitered the corners and attached to the bottom using liquid nails.