Wood lamps look very nice and can be customized to match your home decor, be it rustic, modern, minimalist or simply laid back and homey.This material adds warmth and elegance, it's easy to work with and pretty cheap to acquire.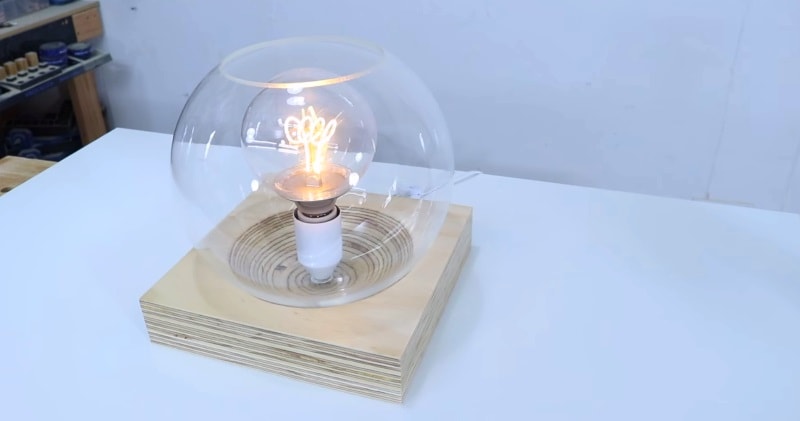 image/text credit: Modern Builds
You can use new wood, recycle old wood elements from cabinets, wool spools, or you could even give driftwood a try.Today on Modern Builds, I'm making a stacked plywood desk lamp carved with the Arbortech Ball Gouge.
I used a clear plastic globe, typically used for pendant lights as the shade and a cool, spherical, LED Edison bulb to round it all out.Additionally, the openness of the design makes the Contour an ideal shelf or frame for decorative objects.
Advertisement
This truly neutral lamp would work well in both very clean-lined, modern rooms or as a palette cleanser in a more traditional room.Intelligent and highly efficient, Contour's minimalist design has been refined to the bare essentials, creating a rich interior space for your personal belongings while providing an unobstructed view of its surroundings.