Ahead of the 2017 Formula One summer break, Mercedes-Benz Classic were kind enough to bring a quartet of classic Mercedes racing cars to Silver Arrows F1 HQ in Brackley in a celebration of our motorsport heritage!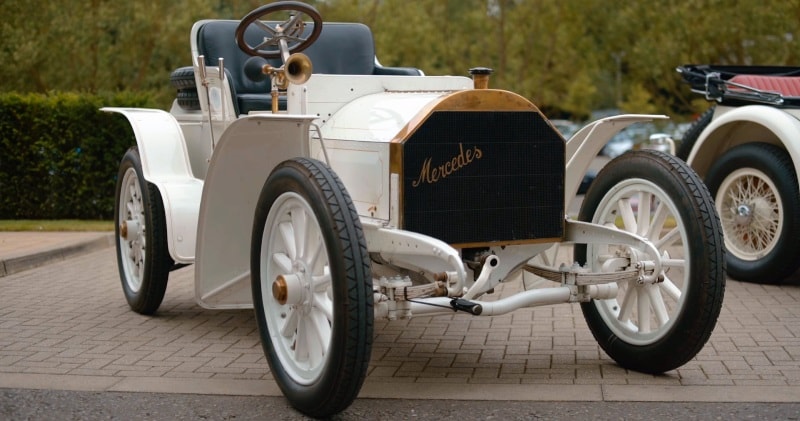 image credit: : Mercedes-AMG
This 40 hp Mercedes-Simplex is the oldest Mercedes still in existence.It was the direct successor to the 35 hp Mercedes designed by Wilhelm Maybach, which was the world's first automobile of the modern age. The addition of the word "Simplex" related to the relative ease with which it handled for the period.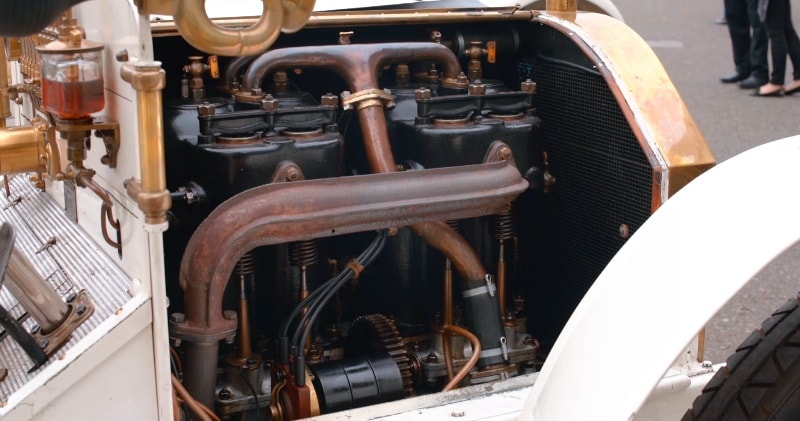 image credit: : Mercedes-AMG
The previous model, the Mercedes 35 HP, marked the end of the carriage style that had dominated the industry; the 40 HP is now considered to be the first modern motorcar, especially in the world of motorsport. This car, delivered to its first owner in March of 1903, is one of the oldest Mercedes in the world.
Advertisement
The pioneering British racer, E.T. Stead drove a 40 HP to first place in the 1902 La Turbie Hillclimb near Nice, reaching speeds of more than 60 mph and beating Georges Lemaitre and Wilhelm Werner, who were driving similar models.
Their design was very versatile, and could be adapted to land, water, and air vessels. Top speed was in the neighborhood of 80 km/h for the early cars. A World Speed Record was set in 1904 at 97.25 mph in a Simplex. There was a four-speed transmission with a spring-pressure clutch. The elegantly designed bodies sat atop a steel frame.