Beatrice "Bebe" Vio is a fighter in more ways than one. At just five years old, she showed incredible promise at fencing. But, at age 11, her dreams were threatened after she contracted a severe form of meningitis that cost her both her hands and legs.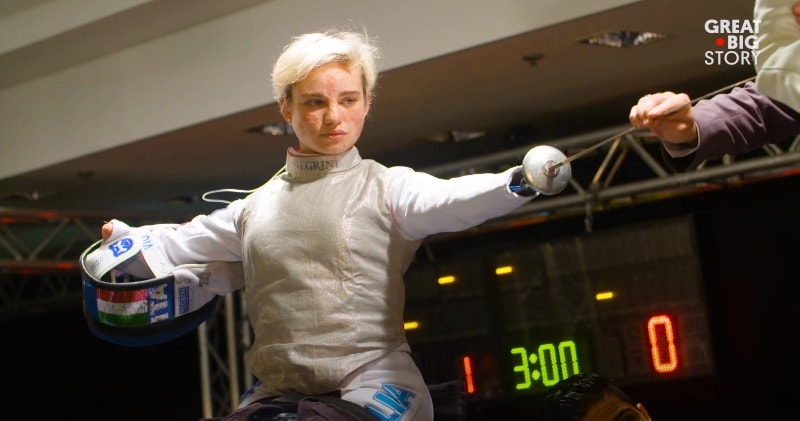 image/text credit: Great Big Story 
Still, Vio remained undeterred and returned to fencing within a year. She began fencing from a wheelchair using a special prosthesis to hold her foil. Her fighting spirit paid off when she won the gold medal at the Rio 2016 Paralympic Games.
The world's first competitive fencer with no arms or legs, Vio uses prosthetic arms but standard foils or epee weapons. While she can walk almost normally on her prosthetic legs, she competes in a wheelchair.
Advertisement
In late 2008 she contracted what was first thought to be a common flu, but turned out to be severe meningitis.Necrosis led to the amputation of both her legs from the knee, and both her arms from the forearms.After more than three months of intensive rehabilitation she was able to come back to sport.