The Everly family decided that time spent working, to take two weeks a year together, was off balance. With some research and a quick decision, they fell upon the double-decker bus they had renovated to suit their family and full-time travel.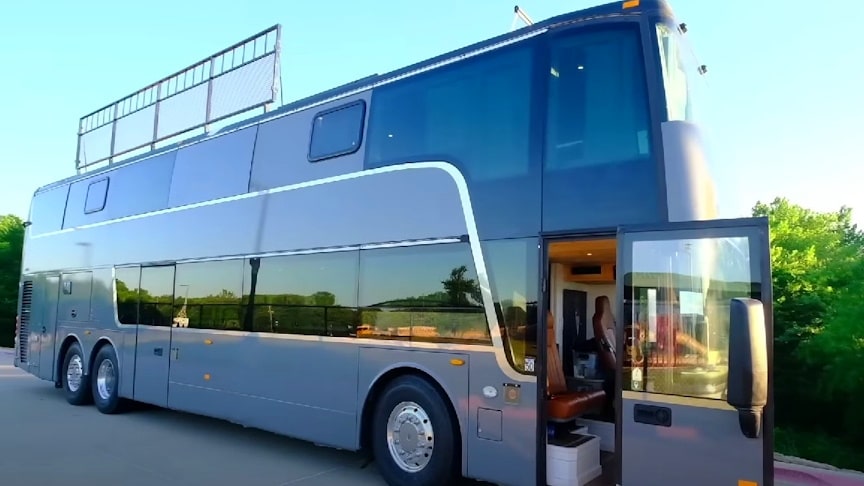 source.image: Tiny Home Tours
You're looking at a 47k lb, 13′ 5.5″ ft tall, 43ft long beast of a tiny home! This rig has two bathrooms with a separate indoor and outdoor shower! The kitchen has a farmhouse style with a deep sink, induction stove, and plenty of gear for outdoor cooking.
The bus is a 2009 Van Hool TD925 double-decker bus which measures 13.7 meters in length, and it's just over 3.9-meter-tall, offering enough room for mom, dad, and their six kids.The cockpit area is pretty spacious, and it also serves as an office for the Dane. That's where he keeps his computer and most of the equipment that he uses.
Advertisement
A few steps ahead is a kitchen, which has a big fridge on one side and a freezer on the other. The rooftop deck has a sturdy railing so the entire family can enjoy the views, including hammocks that can hang from the safety guards! The kids dominate a daytime play area that turns into the parents sleeping quarters at night. This crew is family-oriented and travel driven. What an adventure!