While these budget ebikes are often adequate for short trips and as a backup form of transportation, they just don't cut it for most seasoned cyclists looking for higher quality bikes with added electric assist.For anyone looking to replace their car for many of their around-the-town trips, a better quality bike is a necessity.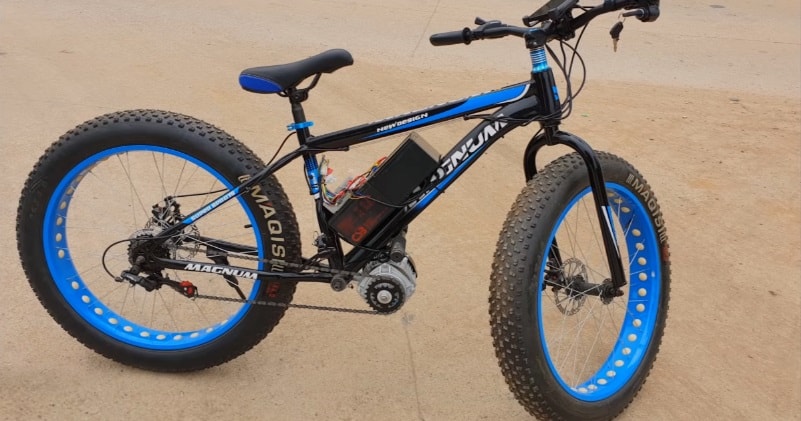 source/image(PrtSc): Creative Channel
Electric bicycle conversion kits are available that allow a cyclist to convert a standard pedal bike into an electric bicycle with the same performance as retail electric bicycles, but at a fraction of the price.Watch the video from Creative Channel for more info:
How to build Electric Bike 40km/h Using 350W Reducer Brushless Motor at home.A bike equipped with an after market electric hub motor conversion kit, with the battery pack placed on the middle of the bike.
Advertisement
I am Using 350W Reducer Brushless Motor.350W Motor Brushless Controller + Throttle Twist Grip.Can be a simple variable speed control, all important current by a separate external resistor decision.Equipped with a pair of control handles, easy to operate.Can effectively suppress the PWM spike noise signal.